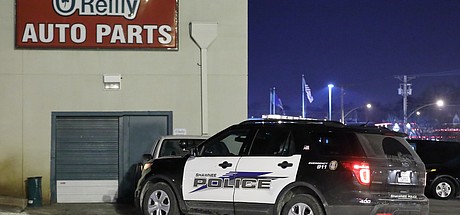 Two armed men demanded money from the registers of a downtown Shawnee auto parts store late Wednesday evening.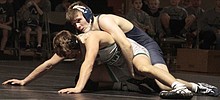 After Blue Valley Southwest earned a one-point dual victory over the Mill Valley wrestling team on the Jaguars' senior night last year, Travis Keal's squad hoped to turn the tables on the Timberwolves on Wednesday at their place. The Jaguars (ranked No. 5 in Class 5A) went down to the wire with the Timberwolves (No. 3 in 5A) again on Wednesday, but they came up just short — falling to their Eastern Kansas League foe, 33-29. Zach Keal, Bryson Markovich, Conner Ward, Jarrett Bendure, Hayden Keopke and Ethan Kremer won their matches for the Jaguars. They'll return to the mat at 6:30 tonight for senior night against Leavenworth.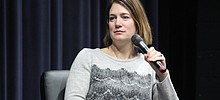 "Gone Girl" author Gillian Flynn visited St. Thomas Aquinas High School to visit former English teacher, answer students' questions.
---
The Shawnee Police Department's Traffic Safety Unit is assisting the Westwood Police Department after a one-car crash Wednesday morning.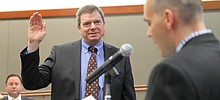 At its recent city council meeting, the governing body voted to elect Ward 1 councilman Matt Zimmerman as the council president.
---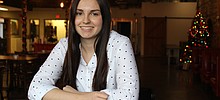 As a biochemistry major and researcher at Kansas State University, Marta Stetsiv is assisting in exploring the functions of a conserved protein in fruit fly muscles.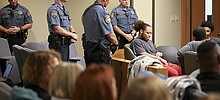 As hundreds of downtown Lawrence bar-goers spilled onto Massachusetts Street about 1:40 a.m. Oct. 1, two comparatively small groups of feuding young men from Topeka collided — and some of them had guns.