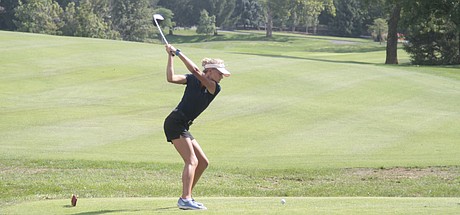 Six days after teammate Meg Green claimed a first-place finish in the Cat Classic at Shawnee Country Club, Mill Valley junior Bella Hadden followed in her footsteps by winning SMNW Invitational Monday at Lake Quivira Country Club.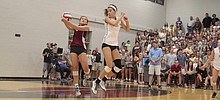 St. James Academy volleyball coach Nancy Dorsey has acknowledged that she has a young team after the departure of a large senior class last year, but she wasn't one to make any excuses for the Thunder's three-set loss to St. Thomas Aquinas Saturday night in the Time Warner Cable Sports Channel Volleyball Slam at SJA. The Thunder claimed the first set, but were unable to stifle the Saints the rest of the way as they lost to their rival, 22-25, 25-14, 25-16.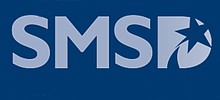 Shawnee Mission North is participating in a pilot program aimed to help future first-generation college students.
---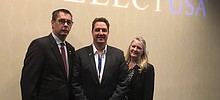 The city of Shawnee was recently represented on a global scale, as city officials aim to bring more international businesses to town.
Johnson County Government's employee-led Feed the Need campaign helped fill the shelves of 10 Johnson County food pantries.
---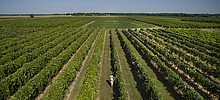 The first of this season's grapes in the vineyards of local wineries were picked in recent days and the rest will be harvested in the busy weeks ahead.
JoJo Palko, a Wichita native, dons two hats at the Shawnee Town 1929 Museum. She is both a historical interpreter and a collections assistant.