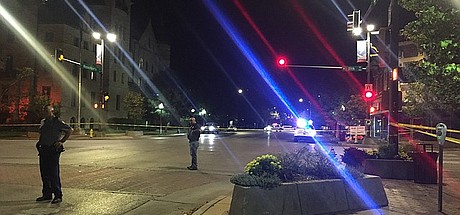 The man police believe is responsible for Lawrence's first triple homicide in at least 15 years is now in custody.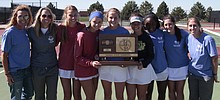 The St. James Academy girls tennis team won its first state title in school history, as all four of the Thunder's entries placed in the top 12. Senior Catherine Rieke led the way with a third-place finish, and freshman Gabbi Taylor followed in seventh in the singles bracket. In doubles, Meredith Bierbaum/Tara Devine and Jillian Kubicki/Ryan Starkey placed sixth and 11th, respectively. Mill Valley tied for fourth despite only having two entries. In their first time competing at the state tournament, freshman Sophie Lecuru placed fifth in singles, while junior Anika Roy and freshman Ellie Schaffer finished eighth in doubles. De Soto sophomore Issa Sullivan took fourth in singles to earn an eighth-place team finish for the Wildcats.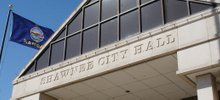 Next month, Shawnee residents will have an opportunity to offer their two cents about a proposed mixed use development intended to replace the deteriorating Westbrooke Village Shopping Center.
---
Learn how to weatherproof your car with these professional tips.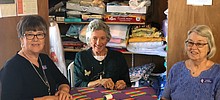 Quilting plays a big part in celebrations at the 152-year-old church.
---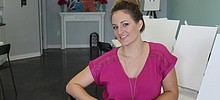 Painted Clover is partnering with the Blue Door Project to gather painting supplies and raise funds.
Shelly Souders, art educator at Mize Elementary, is looking for military veterans or active duty personnel for a project.