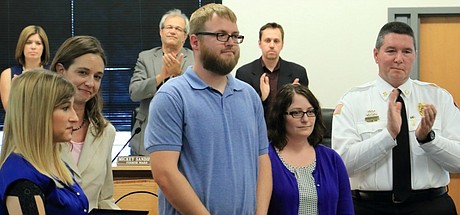 Three Shawnee residents were recognized for their bravery in the May 14 fire that killed two people, including a 3-year-old boy. The residents were able to save three others from the house before firefighters arrived.
When Ron Rigdon became the Vice President of Commerce Bank and the branch manager for the former location in downtown Shawnee at the corner of Nieman Road and Johnson Drive, he knew the importance of the building and the need to remain a small-town bank. Shawnee State Bank, owned by the Pflumm family, has sold to commerce bank two years before Rigdon arrived and some feared that the city was losing its community bank to a large, national big-time bank. Rigdon set out to dispel those notions with the regional Commerce Bank.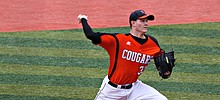 Shawnee Mission Northwest pitcher Brandon Gomer is, without a doubt, excited to play Division I baseball next year. But that was the furthest thing from his mind on Thursday afternoon as he danced his way out of the dugout at KU's Hoglund Ballpark.
---
Shawnee police and the Kansas City division of the FBI are investigation a bank robbery at a Commerce Bank in Shawnee.
---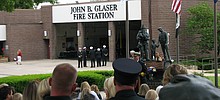 Friday marked five years since Shawnee lost firefighter John Glaser to a house fire. While the tragedy of his death still makes the hearts of his family and of the community ache, it is also now a day that will ensure that his name will never be forgotten in Shawnee.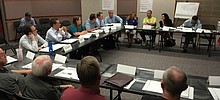 The Shawnee Street Improvement Task Force, made up of 12 Shawnee residents, that is assigned with the job of creating a set of criteria for the city to use when choosing which four miles of residential roads to fix is narrowing its list of priorities.