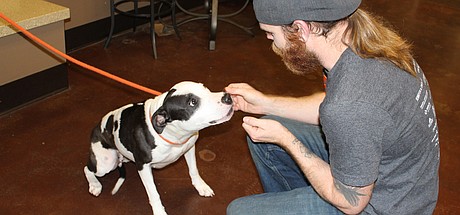 The Shawnee City Council approved removal of its specific breed ban for pit bulls, following a trend among other cities to address dangerous animals based solely on their behavior rather than their breed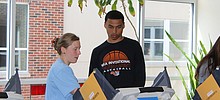 On Wednesday morning, the library at Shawnee Mission North High School was uncharacteristically loud. Batches of students moved in and out, talking excitedly as they waited to vote, many for the first time, on Johnson County Election Office voting machines — even though the vast majority aren't yet 18.
Shawnee Mission Northwest's Tyler Garland and Reagan Walsh won the Sunflower League tennis double championship Thursday at Harmon Park in Prairie Village.
---
An increase in traffic is the main concern of residents who live near the proposed Clear Creek Parkway street expansion project in western Shawnee.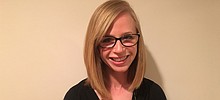 Lauren Partridge, 6th grade LINC (writing) teacher at Monticello Trails Middle School, is the subject of this week's Teacher Feature.
---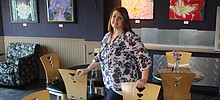 Jen Kelly says she first got into baking years ago as part of a "personal quest."
Shawnee Mission Northwest's football, volleyball and wrestling teams are having their second annual mattress sale fundraiser from 10 a.m. to 5 p.m. Sunday.