The theme of teamwork and collaboration that helped Mayor Michelle Distler get elected was also the focus of her first State of the City address on Wednesday.
The Shawnee City Council's decision to deny a $35 million apartment complex on Pflumm Road could have lasting impact on Shawnee's chances to attract multi-family developments in the future, a local developer says.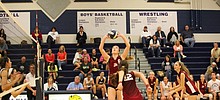 If it were up to St. James volleyball coach Nancy Dorsey, seniors Audriana Fitzmorris and Jenna Gray would share every award Dorsey nominated them for.
---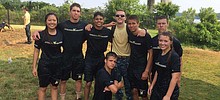 Though she is not yet a high school graduate, Madison Wheat has nearly too many accomplishments to fit on one page of her resume.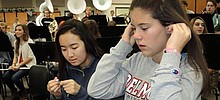 When Nicole Denney was a member of the Shawnee Mission Northwest Cougar Pride Marching Band prior to graduating in 2009, she saw the effects of being around up to 155 students playing their instruments.
---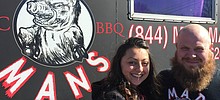 Mad Man's KC BBQ is set to open Feb. 9 in downtown Shawnee.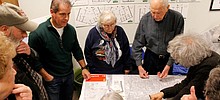 Property owners on Nieman Road and neighboring residents have strong opinions about the future of the main downtown Shawnee cross street and the city's plan to turn it into a three-lane road.