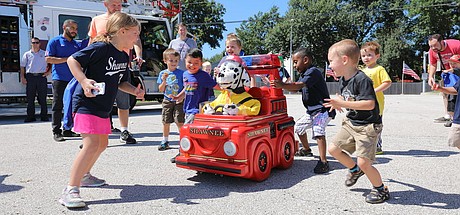 Families ate hot dogs and enjoyed fun activities at the city's open house on Saturday.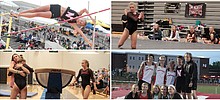 Whether it be flipping through the air for the Shawnee Mission North gymnastics team or reaching new heights as pole vaulters for the Indians track and field squad, junior Elia Robertson and senior Natalie Lanman have built a special bond as dual-sport athletes.
The Nieman Road corridor in downtown Shawnee will soon be getting a makeover.
---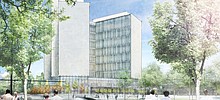 The BOCC recently proposed construction of the two buildings, which would be paid for with a new quarter-cent, 10-year public safety sales tax, if approved by voters this November.
Shawnee Police are investigating after a man was hit and killed by a train on Tuesday morning.
---
Bayer and the American Royal are working with Harvesters—The Community Food Network to host a community food drive from now until Sept. 24.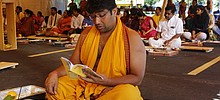 The Hindu Temple and Cultural Center of Kansas City held a World Peace Prayer to commemorate 9/11 on Sunday.