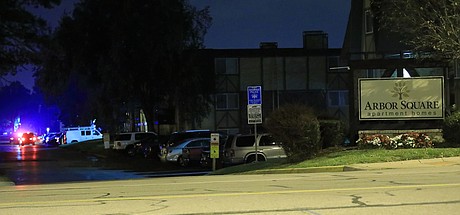 At least two K-9 units and a drone were used in the search for suspects.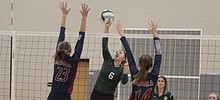 Whether it's dishing out assists or recording kills, De Soto junior Haley Cuba enjoys being heavily involved in the Wildcats offense. Cuba and fellow setter Kennedy Higgins spread the wealth offensively to the likes of outside hitters Brooke Stonestreet, Loren Hinkle and Cassidy Crist and middle blockers Ally Barnhart and Kelsey Beary to guide the Wildcats to a three-set sweep of Eudora, 25-10, 25-14, 25-15, on Tuesday. The Cardinals hung tough with the Wildcats (15-2, ranked No. 3 in Class 5A) early in the second and third sets, but they had no answers for the De Soto offense when Cuba was not only setting up her teammates, but putting the ball down with ease herself. Cuba paced the Wildcats with 11 kills.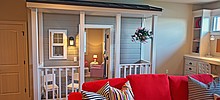 An award-winning Shawnee model home is one of the standouts of this year's Parade of Homes tour.
---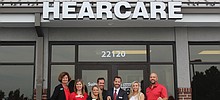 The Shawnee Chamber of Commerce celebrated two businesses with a rare joint ribbon-cutting ceremony on Friday afternoon.
Every day, we trust our vehicles to get us from point A to point B and to do so safely.
---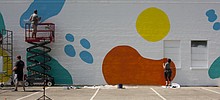 Several employees from VML's Kansas City office spent the day painting at Wonderscope Children's Museum of Kansas City.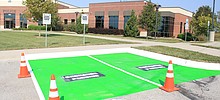 Shawnee residents now have a safe place nearby to make internet purchase exchanges.