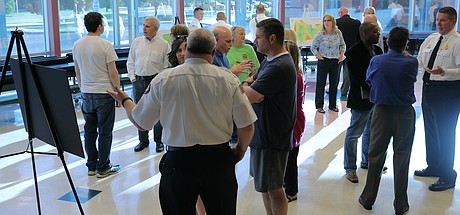 About 50 residents showed up to view early plans for a new Shawnee fire station on Wednesday, May 17.
Shawnee Mission Northwest senior Hailey Brull rounded out her high school swimming career as a two-time state champion in the 100-yard butterfly on Saturday at the Capitol Federal Natatorium in Topeka. Shawnee Mission North junior Joely Merriman was the state runner-up in the 50 and 100-yard freestyles. The Mill Valley 200-yard freestyle relay team of sophomore Celia Kistner and freshmen Cadee Morris, Kayla Teasley and Allison Godfrey earned silver medals after a down-to-the-wire finish against St. Thomas Aquinas. St. James freshman Aubrey Crain posted top-10 finishes in the 100-yard breaststroke and 200-yard IM, and helped the Thunder take eighth in the 200-yard medley relay. De Soto had three school-record breaking performances on the final day of the state meet.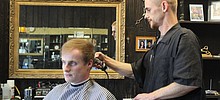 One of the oldest businesses in Shawnee is moving right down the street from its original spot.
---
Several Shawnee residents got a sneak peek at plans for a proposed shopping center to sit at the still-undeveloped corner of Maurer Road and Shawnee Mission Parkway.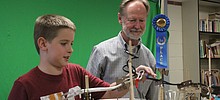 These days it's rare to find a kid who enjoys playing a game which doesn't involve a screen. At Broken Arrow Elementary School, there are around a dozen kids who prefer to play the old-fashioned way.
---
A Lake Quivira Police officer chased a suspect vehicle into Shawnee late Saturday. That suspect vehicle crashed and two suspects ran into a wooded area in Shawnee.
The Johnson County Democratic Party is offering training for volunteers willing to make a commitment to a campaign of 10 to 15 hours per week.