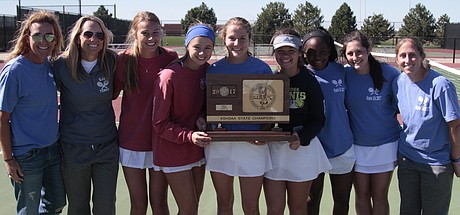 The St. James Academy girls tennis team won its first state title in school history, as all four of the Thunder's entries placed in the top 12. Senior Catherine Rieke led the way with a third-place finish, and freshman Gabbi Taylor followed in seventh in the singles bracket. In doubles, Meredith Bierbaum/Tara Devine and Jillian Kubicki/Ryan Starkey placed sixth and 11th, respectively. Mill Valley tied for fourth despite only having two entries. In their first time competing at the state tournament, freshman Sophie Lecuru placed fifth in singles, while junior Anika Roy and freshman Ellie Schaffer finished eighth in doubles. De Soto sophomore Issa Sullivan took fourth in singles to earn an eighth-place team finish for the Wildcats.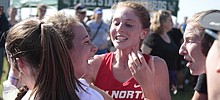 Shawnee Mission North junior Katie Kasunic didn't need to be reminded of the last time she ran at Rim Rock Farm. After not being able to finish at last year's state meet, Kasunic wanted to make that experience a distant memory as she spiked up for the Sunflower League meet on Friday. Kasunic put the 2016 state meet in the rearview mirror just like she did with her competition on Friday, as she won the meet and led the Indians to a Sunflower League title.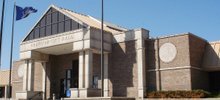 Shawnee city manager Carol Gonzales will leave her position next month after more than a decade on the job. The city released a statement today acknowledging that her last day will be Nov. 15.
---
Alleged battery suspect leads officers on an 18-mile car chase. Victim sustains non-life threatening injuries.
The Shawnee business community now has a new voice leading it.
---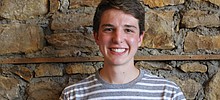 Jackson Brogan recently earned a perfect score on the ACT exam.
Shelly Souders, art educator at Mize Elementary, is looking for military veterans or active duty personnel for a project.