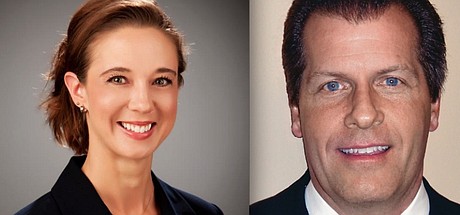 Dan Pflumm and Michelle Distler will advance to April's general election as candidates for Shawnee mayor.
If you have attended a high school sporting event in Shawnee, chances are you've seen Heartland Seating's work.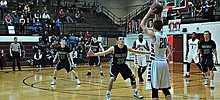 Shawnee Mission North used relentless defense and timely scoring from its highly-talented twins to earn a 50-26 sub-state victory over visiting Lawrence Free State on Wednesday evening.
---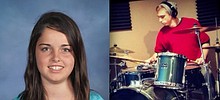 Just before the Christmas holiday this winter, two area youths received tragic news but news that inspired action throughout the local education community.
Linda Leeper describes how Shawnee needs voters like our favorite sports teams need fans.
---
Former Shawnee Mayor Clinton P. Collier, Jr. passed away on Feb. 24. Collier, who was also affectionately called "Pinkie", took office as mayor on Sept. 1, 1970, after the resignation of James Pilley and served until 1973.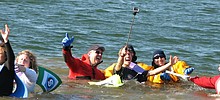 The Shawnee Police Department raised more than $7,000 for the Special Olympics of Kansas in this year's polar plunge at Shawnee Mission Park.