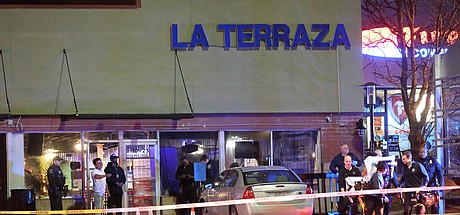 Police confirm the suspect was arrested in the parking lot of a neighboring business early Sunday.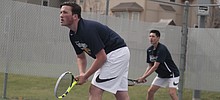 The Mill Valley, St. James Academy and De Soto boys tennis teams were all in action at the USD 232 Classic on Wednesday at Mill Valley. Mill Valley took first at No. 1 doubles (Drake Brizendine/Jacob Hoffman) and No. 2 doubles (Ozan King/Sam Phipps). St. James placed second in each bracket: Isaac Howes (No. 1 singles, Grant Protzman (No. 2 singles), Anthony Abraham/Camden Chastain (No. 1 doubles), Charlie Rieke/Patrick Hafner (No. 2 doubles). De Soto's Ian Endres/Pierce Nunley finished third at No. 2 doubles. Matt Minter (No. 1 singles) and Connor FitzSimmons (No. 2 singles) placed fourth.
Shawnee Police are investigating after a man accidentally shot himself in the groin early Sunday morning.
---
Several Shawnee homes will be featured on the Spring Parade of Homes tour.
At the 21st annual Shooting Stars Gala on March 25, the Arts Council of Johnson County awarded scholarships to 18 high school seniors.
---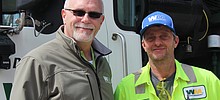 Ever since Earth Day was introduced in 1970, millions of environmentally-aware people have sought to end plastic pollution and reduce other waste.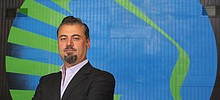 In Olathe, one national company is embracing the future of voice communication.