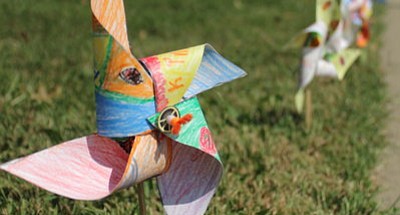 Broken Arrow students participated in the Pinwheels for Peace art project.
Shawnee Mission Northwest's Lilly Oliver and Tamerra Horton defeated SM East's Gretchen Cooper and Lucy Kendall, 9-4, to win the Sunflower League doubles title Thursday at the College Boulevard Activities Complex. Oliver and Horton helped the Cougars tie for third place in the league standings.
Shawnee Police say a 17-year-old was arrested for felony criminal damage to property following an incident early Sunday.
---
Two Shawnee students were among the recipients of Kansas State University's prestigious $5,000 Mark Chapman Scholarships.
Infantry Weapons between the Wars (1918-1941) class is being held from 10 to 11:30 a.m. on Oct. 1 at Shawnee Town 1929 Museum.
---
The International Law Enforcement Torch Run Conference recently celebrated its 35th anniversary of supporting Special Olympics.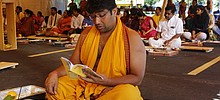 The Hindu Temple and Cultural Center of Kansas City held a World Peace Prayer to commemorate 9/11 on Sunday.