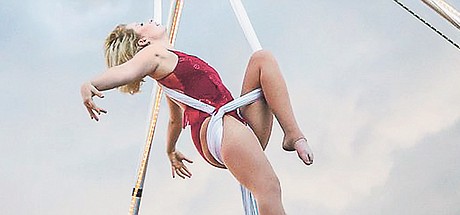 From stilts to a hanging trapeze, Meara Roach spends a lot of time up in the air.
A San Francisco-based technology firm is opening an office in Shawnee, further solidifying the Kansas City area as what is now being called "Silicon Prairie." RiskIQ now calls Shawnee home in addition to it's offices in San Francisco and European offices in London.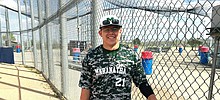 Senior Jace Burdette has been a force on the mound and at the plate for the Maranatha baseball team this spring.
---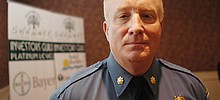 After about four years as the Shawnee chief of police, Larry Larimore announced his retirement and will be replaced by Deputy Chief Rob Moser.
The Shawnee City Council approved the installation of traffic signals at the intersection of Johnson Drive and Woodland Road last week.
---
The four men charged with killing Jon Bieker at She's A Pistol in downtown Shawnee face additional charges in Johnson County District Court.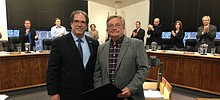 Neal Sawyer, who served for 13 years on the Shawnee City Council and another seven on the planning commission, received special honors last week during his final city council meeting.