Engagement
Uhlig and Gassner
Kenneth and Roxanna Uhlig, Perry, announce the engagement of their daughter, Rachel Ann Uhlig, Shawnee, to Bradly Gassner, St. Clair, Mo.
The future bride is a graduate of Mill Valley High School in Shawnee. She earned a master's degree in Spanish education from Truman State University, and is a Spanish teacher at St. Clair High School.
The future groom is the son of Thomas Gassner, St. Clair, and the late Kathy Gassner. He is a graduate of St. Clair High School, earned a bachelor's degree in music from Truman State, and is employed by Esselte.
The couple plan a May 26, 2012, wedding in St. Louis.
Engagement
Craighead and Funk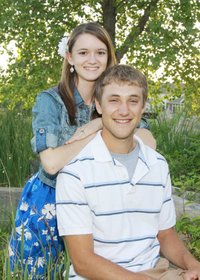 John and JoAnn Craighead, Shawnee, announce the engagement and upcoming nuptials of their daughter, Jennifer Craighead, Wichita, to Brian Funk, Wichita.
The future bride graduated in 2008 from Shawnee Mission North High School.
The prospective groom is the son of David and Alicia Funk, Wichita. He graduated from Trinity Academy.
They plan an Aug. 5, 2011, ceremony at First Baptist Church of Shawnee.