Anniversary
Farmer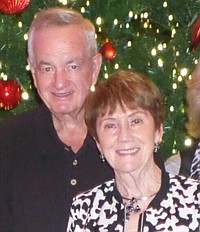 Don and Paula (Taylor) Farmer of Shawnee, Kansas, will celebrate their 60th wedding anniversary. They were married on January 22, 1956, in Parsons, Kansas.
Don was a teacher and school administrator in the Shawnee Mission Public School District. Don received his doctorate and served as an instructor at the University of Kansas and was later an assistant professor at the University of Arkansas.
Paula was a Library Media Specialist in Spring Hill, Kansas, for 25 years before her retirement in 1999.
They have 2 children: Kent and wife Shelly and daughter Anna; Kim and husband Andy Bonser and daughter Taylor.
Their anniversary was celebrated with a family cruise.