Winners
&

sinners: the top stories of 2005
Several stories and events stood out as we looked back over the year 2005. As is always the case, there was tragedy and triumph, with hope and chagrin mixed in. Here are the candidates chosen by The Dispatch news staff for the top stories of 2005:
The community responds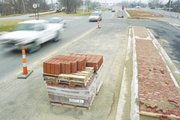 Soon after the first of the year, the community came together in response to the day-after-Christmas tsunami that rampaged across Asia. Schools, churches and community groups rallied in an outpouiring of assistance for far-away victims of nature's fury. Read this story
As summer turned into fall, another disaster hit closer to home: Hurricanes Katrina, Rita and Wilma devastated portions of the southeastern United States and popular Central American tourist haunts.
Again, schools, churches and others dug down to help the victims. Part of the assistance this time came in the form of opening homes and other living quarters to refugees from the storms.
An historic property
Proponents and opponents squabbled through the year over what was to be done with the historic Kenneth Smith property.
The property, site of a former golf club factory, is planned for an 86-home residential development, but a lawsuit filed by nearby residents over the rezoning of the property has kept the development from moving ahead.
Meanwhile, plans to use a pond on the property for stormwater retention brought in the U.S. Army Corps of Engineers, who required that a historical analysis of the property be completed. The report, completed in May, found that the property was eligible for placement on the National Register of Historic Places.
Spring vote changes makeup of school board
Three newcomers came on the De Soto Board of Education in April, and two incumbents were voted out.
In the Position 4 race, Randy Johnson of De Soto beat 14-year Board veteran Curtis Allenbrand of Olathe. The Position 5 race was close, with Janine Gracy edging out incumbent Jim Thomas. Both live in Shawnee.
Shawnee residents Larry Meyer and Denise Taylor ran for Position 6, and Meyer won.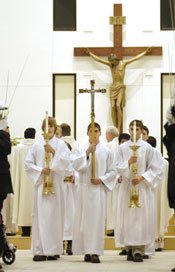 For the Shawnee Mission School Board elections, Shawnee resident and incumbent Cindy Neighbor won re-election to her at-large seat. Challenger and opponent Marc Lassalle, Lenexa, lost to Neighbor.
Incumbents Craig Denny and Donna Bysfield also returned to the school board in Positions 2 and 4, respectively. Bysfield was unopposed, and Denny beat opponent Jennifer Morris.
Parks expansion yields mixed results
Shawnee's parks and recreation department had a busy year, working on three different parks and two facilities.
Work was completed at Monticello Park, which has a walking trail, two gazebos, a playground and a pond that will be stocked with fish. Swarner Park received upgrades to its parking, baseball field and soccer fields. Plans for Swarner's skate park were completed, but construction was delayed when Grindline Skate Parks could not get bonded for the project. Work began on Pioneer Crossing Park, though a three-dimensional brick mural of a wagon train has yet to be installed.
The city also bought land and approved designs for the East Pool, which will be moved just south of Wonderscope Children's Museum. But plans to buy property for a west pool and community center fell through when it was discovered the land would not support a pool.
Shawnee begins its sesquicentennial
The city of Shawnee took the first steps of planning for its sesquicentennial this year with the formation of the Shawnee Sesquicentennial Committee in May.
The committee quickly got to work, coming up with ideas to celebrate and commemorate the city's 150th birthday in a variety of ways.
The committee planned a heritage celebration for Aug. 5, 2006, selected an official logo for the sesquicentennial in October and created a Web site, www.shawnee150.com. Work also began on memorabilia for the anniversary: a cook book, pictorial history book and a calendar.
Controversy arose about the calendar, which featured 12 paintings of historic Shawnee location s created by Shawnee artists.
Despite a controversy that arose after one artist's submission was substituted with another's painting, the calendar became available in early December and can be purchased for $5 at the Shawnee Civic Centre, 13817 Johnson Dr. The original works of art from the calendar are scheduled to be auctioned off Feb. 17.
Ordering information for the books can be found on the 150 Web site.
Read more about Shawnee's Sesquicentennial
Hospital begins expansion project
Shawnee Mission Medical Center broke ground in September on an $84 million critical care services expansion, which will add 174,686 square feet to the hospital.
The addition will add 32 beds for cardiac patients, 26 beds for intensive care, as well as relocating the emergency department and three operating rooms and adding a new chapel and healing gardens.