Rebuilding Together Shawnee prepares for 'monumental day'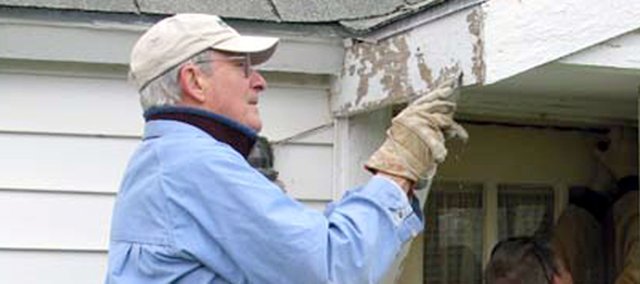 Rebuilding Together Shawnee will play host Saturday to its inaugural National Rebuilding Day. More than 60 volunteers will come together to make needed repairs and upgrades, helping five Shawnee homeowners live safely and independently.
"This is a monumental day for Rebuilding Together Shawnee," said Jeff Bahnson, Rebuilding Together Shawnee co-president. "Our organization has put in months of hard work behind the scenes to make this day possible and move forward with our mission of making a positive impact in the lives of Shawnee residents."
Founded in 2007, Rebuilding Together Shawnee was established to help Shawnee neighbors in need. Members of the group know Shawnee has a number of households in need of housing repairs and improvements, and they hope that their work will help preserve Shawnee neighborhoods and the community.
Homes being repaired are mostly in the downtown area east of Quivira Road, as far north as 53rd Street and as far south as 69th Street. Some preparatory work began last weekend, and a roofing company has already donated time to replace a roof at one location.
Among the Shawnee residents receiving support from Rebuilding Together Shawnee are a 90-year-old widow who has resided in Shawnee for more than 40 years and a single mother who operates an in-home daycare. Whether they are large or small, all projects have the goal of helping to preserve affordable homeownership by giving a hand to Shawnee homeowners in need.
This year, Rebuilding Together celebrates its 20th annual National Rebuilding Day. More than 200 Rebuilding Together affiliates across the country, with thousands of volunteers, will rehabilitate and improve the homes of underprivileged Americans at no cost. Rebuilding Together is the nation's leading nonprofit working to preserve affordable homeownership and revitalize communities, providing services to the elderly, disabled, military veterans and families in need.
¢ For more information or specifics about Rebuilding Together Shawnee's Rebuilding Day projects in Shawnee, contact Paul Arnhold at paul.arnhold@imagenow. com or at (816) 214-7783.