Election Office 'under control'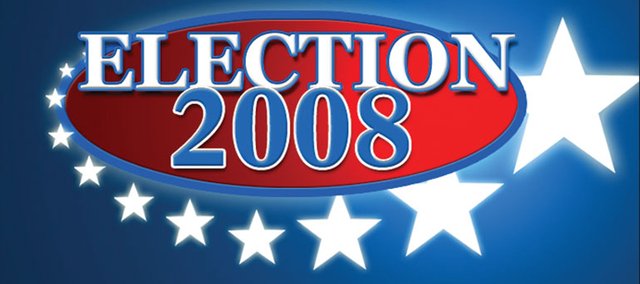 Though he is preparing for an election that could see more voters than any election in recent memory, Brian Newby is surprisingly calm.
"We're very busy, but under control," Newby, Johnson County election commissioner, said.
The presidential election this November also will include a number of important local ballot issues, but the Johnson County Election Office is basing most of its estimates in the interest in the race between John McCain and Barack Obama.
"We're building the election for an 80 percent turnout, which would be the largest in modern times," Newby said. "We'll know more in next few weeks; I'm putting it at 73 percent."
And the Election Office hopes about half, if not most, of those who vote will take advantage of advance voting by mail and four in-person advance voting locations. Last week, the office mailed out more than 45,000 ballots to voters who requested them.
The county will have 1,900 voting machines at 283 polling places in November, one less than in August, and Newby said the location that is unavailable unfortunately is in one of the busiest areas: western Shawnee. Construction at Clear Creek Elementary School means it won't be a polling location, and Newby said all who normally vote there have been informed of their new polling location via mail.
This is a large part of the reason why it was important to get an advance voting location in Shawnee, he said. Advance voting in person is now available at the same location as in the August primary election, 12156 Shawnee Mission Parkway in the Ten Quivira shops. The site will be open 10 a.m. to 7 p.m. Monday through Friday and 9 a.m. to 3 p.m. Saturday through Nov. 1. Advance voting by mail begins Oct. 15.
Newby said the Election Office still was looking for about 100 more election workers at this time, however.