Filings begin early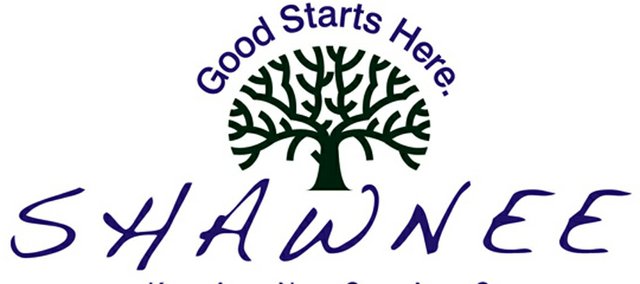 Editor's note: Tuesday afternoon, after this story went to press, Jim Neighbor filed to run for the Ward I Council seat, making a full slate of candidates. Watch shawneedispatch.com for further candidate updates.
Just a week after the first day of filing, there is almost a full slate of candidates for April's Shawnee City Council election, with all but one race already being contested.
In just five days, eight candidates emerged, including all four incumbents. While there is still a month and a half left for potential candidates to file, a primary is already guaranteed in one ward, providing no candidates withdraw from the race before the Jan. 26 filing deadline.
Only one race is uncontested thus far. Dan Pflumm, Ward I Council member, filed to run Thursday, and is currently the only candidate with no opposition.
A lifelong Shawnee resident, Pflumm, 47, has been on the Council since 2002. After graduating from St. Joseph grade and high schools in Shawnee, Pflumm attended Johnson County Community College and obtained an engineering degree from Kansas State University.
Pflumm worked for Boeing for four years as a lead systems engineer before returning to Shawnee. He was a senior sales engineer with Foxboro company for five years, and he is currently president of DanCo Systems Inc. in Shawnee.
Pflumm did not return phone calls for comment.
In Ward II, incumbent Frank Goode filed to run Dec. 1. Goode, 80, is a Korean War veteran and American Legion member and served on the Planning Commission before being elected to the Council in 1978.
Also a lifelong Shawnee resident, Goode attended Donnelly College, Rockhurst College and Finlay Engineering School. He is a former division sales manager for the Stuart Hall Co.
Goode pledged not to raise property taxes or increase the city's franchise fees on utilities, noting that his ward consisted of many senior citizens, retirees and those who are disabled.
"My objectives will be as follows: Run the city like a business, increase the tax base by offering enticement incentives on commercial and light industrial development, and entice people to want to come to Shawnee by offering tax abatements and get the burden of taxation off the backs of the people and homeowners, with the hope of lowering property taxes and reducing the franchise tax rate," he said.
He will find opposition in David Morris, 49, who also filed on Dec. 1. Morris, who owns a commercial photography studio in the Crossroads District of Kansas City, Mo., has lived in Shawnee for 18 years and unsuccessfully ran for Council in 2002.
Morris has served as a chair of the Trail Springs Neighborhood Association, chair of the Shawnee Downtown Partnership from 2001 to 2006, co-founder and co-president of Rebuilding Together Shawnee and a member of Shawnee's marketing plan steering committee. He was named the chamber's 2005 Shawnee Citizen of the Year and received the 2007 Kansas City Missouri Urban Hero Award.
For his business, he has served as president of the Crossroads Community Association for two years and is a steering committee member for the Kansas City, Mo., Greater Downtown Area Plan.
Morris said he decided to run for Council partially at the urging of others.
"Numerous residents and community leaders asked if I would run," he said.
He added he felt he would be good for the job given his "long-time commitment to Shawnee, to see it be a great community to live, work and play."
He said he feels familiar with most of the issues facing the city because of his community involvement and having attended many Council meetings over the years.
In Ward III, incumbent Kevin Straub fulfilled the commitment to run for re-election he made in late November when he filed on Friday.
Straub, 47, originally was elected to Council in 2006 and unsuccessfully ran for seats on the USD 232 Board of Education in 2007 and 2009. A real estate broker, he has been a member of the Sacred Heart Knights of Columbus Council, the Kansas City Regional Association of Realtors, the advisory board of his homes association. He also has volunteered with Catholic Charities and is a U.S. Navy veteran.
Also vying for the Ward III seat are Dennis Kissinger and Jeff Vaught, who each filed Dec. 1.
Kissinger, 58, has lived in Shawnee since 2007 but grew up in the metropolitan area, receiving a political science degree from the University of Missouri at Kansas City and a master's degree in public administration from Kansas University.
Also a U.S. Navy veteran, Kissinger has 27 years of experience in city government, serving seven years as city administrator in Carthage, Mo., three years as city manager in Miamisburg, Ohio, and most recently as city manager in Salina from 1988 to 2005. He is now a semi-retired management consultant. Kissinger has been involved in organizations such as the Boy Scouts, United Way and the Rotary Club.
Kissinger said he wanted to run because he wants to provide positive leadership for the city to help it move forward.
"I have an old-fashioned belief in good government, and that good city government is essential to a good community," he said. "My years of work have given me experience and in-depth knowledge in all areas of city government. I believe I have much to offer my community."
He said he has been keeping track of issues the city has been dealing with in the last two years, reading Council meeting minutes, reviewing the city budget and annual financial reports and attending some meetings.
Vaught, 43, has lived in Shawnee since 1993 and said while he has no previous political experience, he wanted to run for Council because he believes residents in his ward deserve better representation by their elected leaders.
He said he has been attending Council meetings for the past several months, and the most important issue facing the city right now is its budget.
"Taxes are already high, especially in Ward 3, and the franchise fee has placed an additional financial burden on the residents of Shawnee," he said. "The Council and staff must work together to cut spending while maintaining the services most important to the taxpayers."
Vaught is a principal of The Vaught Group, an industrial and commercial real estate brokerage servicing the Kansas City metro area. He served as president of his homeowner's association in 2005 and 2006 and is a member of the Shawnee Chamber of Commerce, sitting on the Governmental Affairs Committee and graduating from its Shawnee Tomorrow Leadership class.
Vaught also is a member of Congressional Forum, the Shawnee Rotary Club and the Kansas City Regional Association of Realtors.
In Ward IV, incumbent Michelle Distler also made good on a promise to run for re-election, filing Thursday.
Distler, 36, is a lifelong Shawnee resident and holds an associate degree through Johnson County Community College and a degree in organizational management and leadership and a master's degree in human resource and organizational development from Friends University.
She has volunteered for organizations like Will to Succeed, Adopt a Highway, Special Olympics, Field of Dreams Pet Adoption, the United Way and Harvesters.
Facing Distler will be lifelong Shawnee resident Lori Barngrover, 33, a Realtor with Realty Executives Classic and a graphic designer.
Barngrover has a degree in commercial graphics from Pittsburg State University and has served on the Shawnee Planning Commission since 2005, a position that led to her decision to run for Council.
"My time on the planning commission has given me an appreciation for all that the city does and has made me want to get more involved," she said. "I also enjoy talking with people and want to do what I can for Shawnee."
She is active in the Shawnee Chamber of Commerce, graduating from its Shawnee Tomorrow Leadership Program, and also has served as a volunteer coordinator for Old Shawnee Days. She said she is familiar with current city issues between her community involvement and talking with current Council members and city staff.