Business openings defy dour economy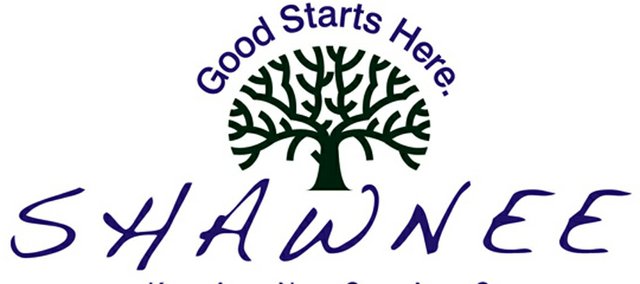 The economy may be down, but that is not stopping some new businesses in the city of Shawnee.
While a few businesses have closed their doors, new businesses have opened theirs, and work continues to fill Shawnee's empty retail spaces. Jim Martin, director of economic development for the city, said though many people are slower to sign new retail contracts, progress was being made.
"We've got a couple of things that are real close, but if I told you the names, I'd jinx it," he joked.
Many of the newest businesses in town are restaurants.
Set for a soft opening today is Waxy O'Shea's Irish Pub, 11901 Quivira Road. Lee Sanford, co-owner of the restaurant, said customers at the restaurant would get the full Irish experience.
"We think the best way to be is to be as authentic as we can," he said.
This will be seen in items like the restaurant's bar, made in Ireland, and artistic floorwork. Irish music will be played at all times, with live Irish music on the weekends and Ceilidhs, traditional Irish folk music events pronounced "kay-lees," on various Sundays during the year. The menu will have some American fare, but also will feature corned beef and cabbage, fish and chips, shepherd's pie, bangers, black and white pudding and boxty sandwiches, made with Irish potato pancakes.
Sanford and co-owner Bob Ridenhour opened their first Irish pub in 1996 and have another Waxy O'Shea's in Branson, Mo. Sanford said both he and Ridenhour live in Johnson County and had been driving by the Shawnee building for years, always thinking its exterior was ideal for a pub. When they found out the building was up for lease again, they decided to replicate their Branson restaurant.
Also ready for a soft open this weekend is Java Deli, 11200 Johnson Drive, the former location of Cat's Corner Café. Gary Bisel said he was considering a location in Overland Park when he came to visit family friend Jean Raab, co-owner of Aunt Jean's Ice Cream next door, and saw the space was available for rent.
He said he decided the space, traffic and downtown atmosphere would be perfect for his deli, which will be a combination full coffee house and delicatessen, complete with meats and cheeses sold by the pound.
"We'll be making fresh, made-to-order sandwiches and salads, and homemade soups," Bisel said. "We're trying to bring back the old deli. That era, comparatively to today, was a much simpler time, and we want people to come in and leave the stresses of the world outside."
Other restaurants that have opened this year include the Banzai Japanese Steakhouse, 13214 Shawnee Mission Parkway, and the 75 Café, 7425 Quivira Road, which was formerly Café Song.
Ralph Varnum, developer of the Widmer Retail Shops at Shawnee Mission Parkway and Widmer, said the Fritz's Railroad Restaurant, under construction west of Sheridan's Frozen Custard, was due to be complete in September.
The development's 22,000 square-foot retail building should be complete in August. The building's first signed tenant is Dandelions and Mudpuddles daycare center, which also will open in August, taking up about 5,000 square feet.
Varnum said he still was negotiating with several other tenants, and a contract for a retailer to build on the lot at the southwest corner of the development is in the works.
Also moving in is Little Monkey Bizness, an indoor children's play center at 12219 Shawnee Mission Parkway. The business is related to Monkey Bizness in the Great Mall of the Great Plains but aimed at children of preschool age and younger.
Some new businesses also are coming to western Shawnee. Ron Ratkey, owner of Crown Development Group, said a handful of new tenants have signed to move in the Woodsonia West shopping center at Johnson Drive and Roberts.
Punch Boxing + Fitness, which opened at the beginning of the year, is expanding to take up more space in the retail building, and new tenants in the retail building will include Kid Stop, a drop-in daycare, and A Cut Above, a butcher shop.
In the office condos, Ratkey said a chiropractor, dentist and financial adviser had signed on to move in, and contract negotiations were being finalized for another healthcare provider.
Some businesses are on the move, though staying within the city. In the spring, Stamper's Ink moved from 6429 Quivira, near Burlington Coat Factory, to 12152 Shawnee Mission Parkway, near Naomi's Hallmark, citing the need for more space. And The Goodwill Store moved from 6220 Nieman to 10611 Shawnee Mission Parkway earlier this month.
Nearby Funky Munky Music, 10709 Shawnee Mission Parkway, plans to move to new Shawnee digs in September.
Pat Redd, owner, said the store plans Sept. 28 to be its first official day in its new space, the former Mountain Music Shoppe, 12710 Shawnee Mission Parkway, which closed in January.
"We've been looking for some place that had better visibility from Shawnee Mission Parkway, and we'd been kind of searching for a long time," he said. "That one in and of itself was too small, but it worked out that the old Mountain Music and the two spaces behind that were all available."
Redd said the spaces were all already connected, requiring little construction, and the back spaces were already separated into smaller offices, ideal for Funky Munky's music lessons. Funky Munky has been at its current location since 2004; prior to that, it was MusicAl's.
There are some businesses that have been forced to close their doors, however. Among them was Daniel's Barbeque, which closed after seven months in the former Margarita's location on Johnson Drive. Once Upon a Child also recently shut its doors. Set to close for good after this week is Party & Toy Limited, 22316 Midland Drive.