Voters oust longtime incumbent Goode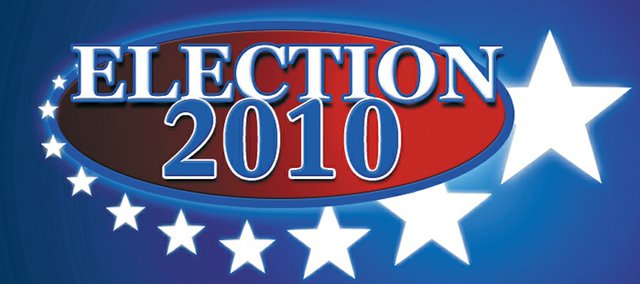 Incumbent Frank Goode was voted out of office Tuesday, losing his Ward II seat to challenger David Morris.
Goode, 80, was the lone incumbent to lose his re-election try in voting Tuesday, but both he and fellow incumbent Kevin Straub, who lost his Ward III primary election challenge a month ago, will be leaving the Council next week.
In unofficial final results announced shortly after 8:30 p.m., Morris, who has been involved in the Shawnee Downtown Partnership and is currently co-president of Rebuilding Together Shawnee, had defeated Goode, 474-323, to take the Ward II seat. When Morris is sworn into office at Monday's City Council meeting, it will mark Goode's farewell to a 33-year run on the board.
Morris had said during the campaign he thought the three most important issues in Ward II were keeping taxes low, responsible economic development and improving infrastructure.
In Ward I, incumbent Dan Pflumm held off a challenge by retired pilot Jim Neighbor, 735-645.
In Ward III, Jeff Vaught tallied 476 votes Tuesday to win the seat over Dennis Kissinger's 404 votes. Vaught turned the tables on Kissinger's win in the March 2 primary. A month ago, Kissinger, a former city administrator from Salina, was the top vote-getter with 293 votes. Vaught, who is a principal in a commercial and industrial real estate brokerage firm, finished in second place with 270 votes in the primary.
In Ward IV incumbent Michelle Distler easily defeated challenger Lori Barngrover, a Realtor and graphic designer, 521 votes to 281 votes.
Results won't be made official until the Johnson County Board of Commissioners meets Monday to canvass ballots.
Look for updates later on shawneedispatch.com.