Biesma sharp, Jaguars steady in 7-2 victory against Miege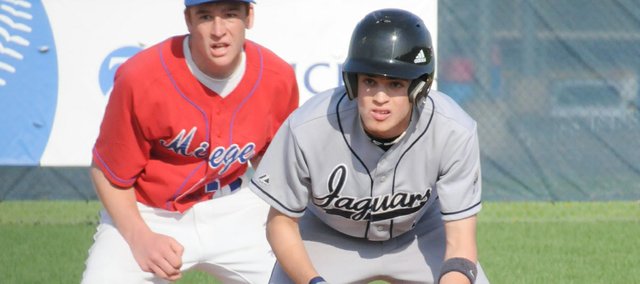 The Mill Valley baseball team used a dominant pitching performance from Mark Biesma and an offensive explosion during the second inning to beat Bishop Miege, 7-2, on Monday at the De Soto 3&2 Baseball Complex.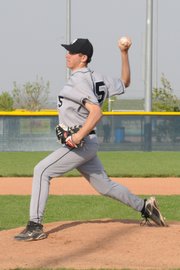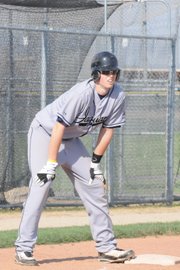 Biesma threw a complete game and allowed just two hits while striking out seven. He only allowed one earned run in the victory.
"Mark Biesma pitched a great game," MVHS coach Jeff Strickland said. "He pitched real well, located down in the zone and consistently got ahead of kids.
"Our defense played really well with the exception of one inning where we had a couple overthrows and gave them a run. Our outfield got a lot of action and played real well, and Alex Wilson made another great catch in left field — it's his second game in a row making a big catch for us."
Ultimately, Biesma and the defense were able to relax thanks to a seven-run second inning that put the Jaguars in complete control.
The Jaguars loaded the bases, and nine-hole hitter Kyle Lichtenauer belted a three-run double. Later, Bennett Ratzloff smacked a two-run single with two outs that helped push the lead to 7-0.
Mill Valley improved to 2-3 overall with the victory. The Jaguars next play Friday and Saturday in the Kaw Valley League-Frontier League Challenge at 3&2. Mill Valley will play at 5:30 p.m. Friday against Ottawa. The Jaguars then have a 10 a.m. Saturday game against Gardner-Edgerton and a 3 p.m. game against De Soto.
"This is a big tournament for us," Strickland said. "There's some very good competition. Ottawa, from what I understand, swings real well. Gardner's always tough, and De Soto beat us 5-4 last year so hopefully we'll get them this time."
More like this story