Beatles tribute band concert to kick off Old Shawnee Days 2010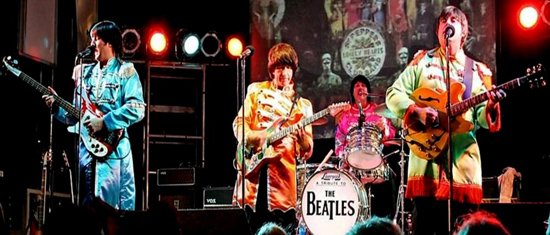 Tweeting about Old Shawnee Days
Find out what the Twittersphere is saying about Old Shawnee Days (#OSDays) by clicking here.
Photo Gallery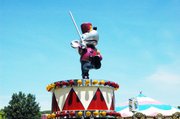 Getting Ready for 2010 Old Shawnee Days
The grounds of Shawnee Town are taking shape for the annual Old Shawnee Days Festival.
A British invasion is expected tonight when Old Shawnee Days 2010 gets under way. Still, the annual, unofficial-kickoff-to-summer festival hopes to get by with a little help from its friends.
Liverpool, a Beatles tribute band, will rock the main stage on the grounds of Shawnee Town in a free concert beginning at 7 p.m. The Fab Four look-alikes will perform from a catalog of Beatles standards, including "Help," "Hard Days Night," "Let It Be" and "Lucy in the Sky."
Tonight also is "all-you-can-ride" wristband night. For $20, youngsters can purchase a wristband good for unlimited carnival rides from 6 p.m. to 10 p.m.
Only the carnival, main stage concert and food booths will be in operation tonight, with the festival kicking into high gear on Friday, Saturday and Sunday nights.
The Dispatch will provide updates on this weekend's Old Shawnee Days activities on Shawneedispatch.com, facebook.com/theshawneedispatch and Twitter (#OSDays).