Budget options hold line on taxes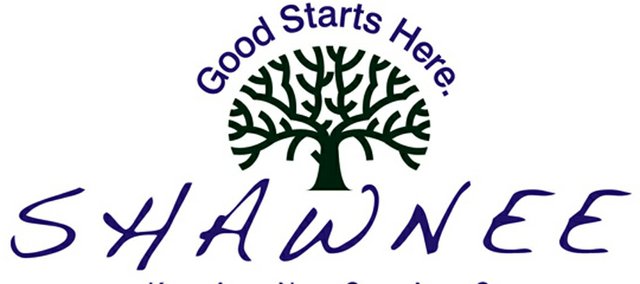 Shawnee City Council members will decide how to cut back, and by how much, as early as in the coming week as they discuss the 2011 budget.
Paring programs
Program reductions previously presented to the Shawnee City Council for consideration in the 2011 city budget included:
• Close pools and cancel aquatics programs, saving $291,200.
• Close Shawnee Town, saving $340,671.
• Reduce storm water maintenance operation efforts, saving $651,000.
• Reduce street sweeping, saving $67,000.
• Stop pet licensing, saving $29,689.
• Eliminate crossing guard program, saving up to $130,000 (city staff has already recommended a $40,000 reduction in costs).
• No holiday decorations, saving $24,500.
• Reduce economic development efforts, saving $70,000.
• Reduce staff in planning and development, saving $324,000.
• Reduce Downtown Partnership program, saving $35,000.
• Cancel neighborhood planning program, saving $61,250.
• Reduce codes enforcement staff, saving $164,991.
• Cancel all special event support aside from Old Shawnee Days, saving $30,000.
• Cancel CityLine/Parks and Recreation brochure, saving $164,991.
• Cut city webpage maintenance, including an employee that maintains the site, saving $75,000.
• Reduce city health plan contribution, saving $110,000.
• Eliminate senior citizen telephone rebates, saving $7,680.
• Discontinue senior citizen snow removal program, saving $2,300.
• Reduce streetlight use, saving $94,000.
• Cut employee positions for private development infrastructure, saving $125,000.
• Reduce snow removal, $94,000.
City staff members presented two options to Council members at last week's Public Works and Safety Committee meeting. One of those budget options allows the city to squeak by but relies on reserve funds, while another requires a cut of $1.2 million, which would almost certainly mean employee layoffs and large reductions if not cancellations of major city services. Neither option includes a tax increase.
City Manager Carol Gonzales told the Council it could come up with a recommendation somewhere in between the two options.
"I can't tell you I'm excited about it, but I'm not totally depressed about it either," Gonzales said. "We've come up with some good solutions, good options for the times we're in."
The first option, Option A, works toward the city's goal of equalizing revenues and expenditures in a three-year plan. Reserve funds would have to be used to support operations, and city staff would be reduced through attrition.
The first option only provides for a limited street maintenance program, with no street repaving until 2013. It assumes a 0 percent increase in expenditures, which means any cost inflation would require further cuts, so the city would be hoping for the economy to begin to improve in the next year.
Option B is more drastic, requiring $1.2 million in program reductions or cuts in six months. Reserves above 35 percent, which the city estimates would be about $1.5 million in both 2011 and 2012, could be used for street maintenance. The option allows for a 2 percent increase in expenditures annually in 2012 and 2013.
Although the city had hoped increased revenue from the reinstated franchise fee on residential utilities could be used to restart a street maintenance program, the revenue is needed in the general fund, so each plan puts those revenues there.
City staff didn't demand a decision from the Council, but each Council member gave their thoughts.
Council member Mickey Sandifer said he didn't want to shut down programs and then work harder to re-establish them should the economy improve. He also complimented city staff on its work.
"I believe everybody and all the staff did a remarkable job," he said. "If there's ever a place or an organization that can make something out of nothing, Shawnee can do it."
Council member David Morris said he thought cuts should be made so more money could be put into economic development. Council member Jeff Vaught agreed, saying in his work in commercial real estate, he was seeing signs the economy was improving, and Shawnee needed to be ready to support future development.
Council member Dan Pflumm said he liked Option B better, because he didn't want to see the city continue spending money.
Council member Jim Neighbor said he needed some time to reflect on the plans before making any decisions.
Council member Neal Sawyer said the final budget should be somewhere between A and B, so some cuts would be necessary.
"I'm not convinced that we need to go as drastic as B, but A is kind of betting on income that isn't necessarily going to be there," he said.
Council member Dawn Kuhn agreed, saying her main concern was putting together a better street maintenance program. She said she voted to approve reinstatement of the franchise fees with the hope that they would support street maintenance, so she wanted a larger program than was included in Option A.
The Council will begin to wrap up its 2011 budget discussions at a July 6 Finance & Administration Committee meeting.
More like this story