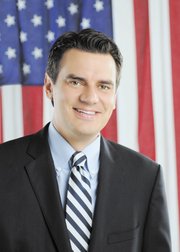 Kevin Yoder's victory Tuesday night in the state's 3rd Congressional District helped Republicans nationally win back control of the U.S. House and ensure a GOP sweep of the state's delegation in Washington.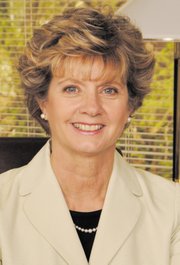 "People certainly are tired of great spending and bigger government in Washington," Yoder said Tuesday night. "They want somebody who will work to reduce the size of the federal government and someone who will work to find free market and enterprise solutions, not big government solutions."
Yoder defeated retiring Rep. Dennis Moore's wife, Stephene Moore. Yoder rode a huge wave of support in Republican-rich Johnson County on Tuesday. Overall, he received nearly 60 percent of the vote.
Moore, a nurse from Lenexa, managed to gain an advantage in Democratic-controlled Douglas and Wyandotte counties, but she was unable to overcome Yoder's lead in Johnson County.
In Douglas County, Moore captured 10,017 votes compared with 5,878 for Yoder and 614 for Libertarian Jasmin Talbert. In Wyandotte County, Moore outdistanced Yoder 19,075 votes to 11,214.
But Yoder, an Overland Park attorney and state legislator, dominated in Johnson County by nearly 52,000 votes.
During the campaign, Yoder stressed lower taxes and less government regulation. He frequently mentioned Democratic House Speaker Nancy Pelosi's name in the same sentence with Stephene Moore during debates.
"I think it was a big night for the Republican Party," Yoder said. "A lot of voters came home who may not have voted Republican over the last few years."
But Moore tried to paint herself as a moderate candidate and Yoder as a political opportunist. She often criticized the budget Yoder proposed — but eventually didn't pass — in the Kansas House last session, saying it slashed education funding but opened the door for local property tax increases.
"We're disappointed by the results, but we're going to continue to work hard for moderate solutions," Moore's campaign spokesman Trevor Willett said in a phone interview Tuesday night.