Restaurant now serving 2-pound burgers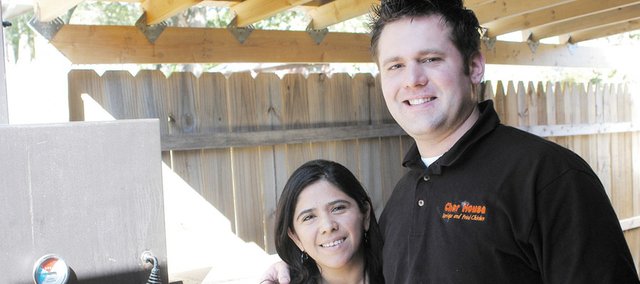 Char House Barbeque and Fried Chicken has a new — and, of course, charred and meaty — menu item: Char Burgers.
The restaurant, 12200 Johnson Drive, introduced a burger board in early April filled with more than a dozen dolled-up, charbroiled burgers.
Among the more unique selections are the "Porkalicious" (topped with pulled pork, bacon, ham and cheddar), "La Rica Hamburgesa" (with avocado, black bean salsa and queso fresco) and the "Frito Chili Cheese" (with chili, nacho cheese and crunchy Fritos corn chips). Burgers come in four sizes, the half-pound single, the 1-pound double, the 1.5-pound triple or the hefty 2-pound "Char."
No one has ordered one of the biggies yet, server Tricia Flores said a few days after the burger board went up. But she said the others seemed to be going over well with customers.
"They love 'em," she said. "They like the variety."