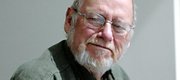 I confess I've never really gotten into celebrating the New Year. I've just never been able to see what all the fuss was about.
Judging by all the celebrations that will be televised from around the world on that night, I'm obviously out of step with the rest of humankind. That's probably just the latest example.
I'm not sure what we'll do this New Year's Eve – I think we're supposed to baby-sit with our 4-year-old grandson. He doesn't stay up that late, and I probably won't either.
Anytime I've stayed up to ring in the New Year, I've always had a sort of letdown after the ball dropped. It's like something was supposed to have changed, but when I looked around, everything seemed pretty much the same. I've usually ended up feeling like I'd rather have gotten a good night's sleep instead.
Several years ago we bought tickets and went to one of those big New Year's Eve parties that they have in the big hotels and other places. The main memory for me, apart from the crowds, was that after we went to see a play or something, when we got back to the main site of the festivities we couldn't find a table.
Even in my younger days, when I was, shall we say, more prone to imbibe – even, I admit it, to excess – I never got too excited about New Year's.
The same goes for New Year's resolutions. I never could see the point. If you want to do something, I always figured, go ahead and do it.
I don't really begrudge other people their celebrations, although I confess that hanging around people who are making merry is not really my idea of fun.
As it happened, last year we were traveling on New Year's Eve. We had spent Christmas with our daughter in Virginia, and headed for home on Dec. 31. Evening found us in a motel in Lexington, Ky.
I was concerned that we might have our sleep interrupted by New Year's revelers but, as luck would have it, we shared our hotel with two busloads of tourists from Taiwan. The Taiwanese, of course, celebrate the lunar New Year, and this year that date fell on Feb. 3, so our only challenge was to make our way through the crowds at breakfast as they stoked up before getting on their buses to continue their journey.
I had no intention when I started this piece of spoiling anyone's holiday. By all means, if you enjoy ringing in the New Year, have a ball. I think I'll turn in early, though.