What's your sign? In season of romance, 'Love Guru' offers matchmaking alternative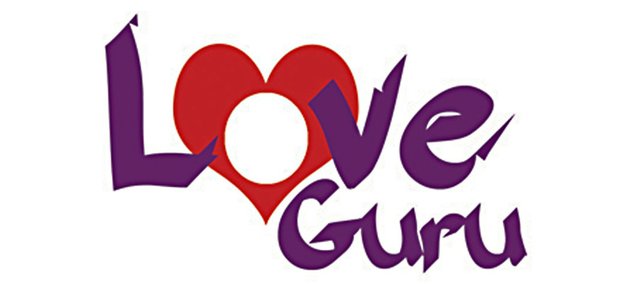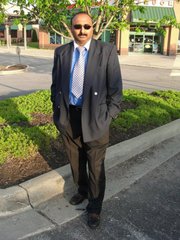 So maybe his website is decorated with a sultry silhouette of two lovers embracing in pink clouds.
But — sorry to all those who misinterpreted — the creator of loveguru.us will not find you a blonde for a one-night-stand or a foreigner with whom to rendezvous while your spouse is out of the country.
Ajay Sood believes in love of the long-term variety, and his mission is to help people find it through their zodiac signs.
Sood, who worked in advertising in India before moving to Shawnee 16 years ago, has been teaching Indian cooking, henna tattoo and relationship classes in the area for years. He speaks four languages fluently and has worked as a translator for various organizations, he said. He's developed his own belief system about love and marriage, and keeping them alive. He's also studied astrology and used the ancient belief system to coach friends looking for mates.
After a student suggested that he had a knack for bringing people together (and another male student confessed he actually showed up to meet women, not learn how to cook), Sood eventually decided to try to make money at matchmaking, creating his website about six months ago.
The Love Guru admits, he gets a lot of calls from people who want hookups. He tells them to try Google — there are plenty of other sites for that.
"I am able to find a better match, because the signs tell you," Sood said.
Brian Azariah, a 39-year-old independent contractor from Overland Park, is a currently-single Virgo.
Azariah said that when he meets a woman he might be interested in starting a relationship with, he tries to bring Sood along on an outing. After a few minutes of conversation, Sood can usually guess her sign, sometimes even her birthday, without asking, he said.
"I don't know how he does it," Azariah said. "I think he's just got a natural sense or something."
Through his website, Sood offers various classes and occasional singles events.
For one price, he said, he will coach you in using your zodiac sign to find love. That involves explaining your personality characteristics and those of your ideal mate. Other pointers might include wearing certain colors and configuring your home in ways that are prosperous for your particular zodiac sign.
For a higher price, Sood will add you to his singles network.
He doesn't have a lot of singles on the list yet, but he hopes it will grow. He's also working on installing software that will enable him to post members' profiles and photos online.
He's interested in open-minded professionals from all countries and belief systems.
"I'm looking for people who think like this" — Sood gestured with his hands far apart, like someone telling a big fish story — "not like this," he said, moving his palms together to form a narrow space.
While Indian and Asian cultures have looked to astrology for life decisions for thousands of years, Sood knows a lot of American's don't take it seriously.
"Some people think it's voodoo, especially in the Midwest," he said.
However, being open-minded himself, that doesn't offend Sood. He's had some people who request consultations just for fun. Others truly believe in the zodiac principles and take the process seriously in their quest for a good mate.
Azariah, who described himself as an American and a Christian, said he's not so sure about dressing in certain colors or having your bed facing certain ways.
But he's giving the zodiac-based personality advice a shot.
Thanks to Sood's advice, Azariah said, he knows what he's looking for and hopes he'll recognize her when he sees her.
"Rather unfortunately," Azariah said, "I really haven't met that person yet."