Jury: Doss guilty in murders of Mill Valley grads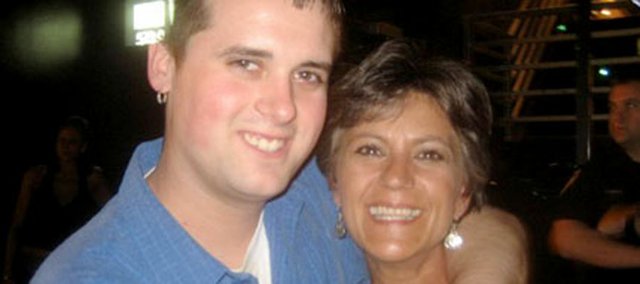 Jurors on Friday convicted a Kansas City, Mo., man — on trial for the second time — of murder in the execution-style shooting deaths of two Mill Valley High School graduates.
Following deliberations that spanned three days, jurors found Eria Doss, 19, guilty of two counts of second-degree murder, two counts of first-degree robbery and four counts of armed criminal action.
The victims were longtime friends Andrew Eli, 23, and Justin Budreau, 24.
On April 18, 2009, Doss and Michael Gunn entered Eli's home near 59th Street and Tracy Avenue in east Kansas City, Mo. They woke Eli and Budreau — who was visiting from out of town — from a nap, forced them to kneel on the ground while they ransacked the apartment, then shot them in the backs of their heads.
Doss and Gunn each accused the other of pulling the trigger.
Doss was tried for his role in the crime last year, but a mistrial was declared when the jury failed to reach a unanimous verdict.
Jury selection for the new trial began Monday in Jackson County (Mo.) court. Attorneys presented evidence and closing arguments Tuesday and Wednesday. Jurors deliberated Wednesday afternoon, all day Thursday and Friday morning before returning their verdict.
In closing arguments, prosecutor Dawn Parsons pushed for a first-degree murder conviction. She highlighted that the defendants showed up with a gun and made the victims kneel on the floor with their hands behind their heads before shooting them.
Parsons reminded jurors that, according to the law, deliberation means "cool reflection upon the matter for any length of time, no matter how brief."
The jury, however, sided with Doss' attorney, James Fletcher.
Doss is guilty only of second-degree murder because he admitted to participating in the felony robbery that resulted in the deaths of Eli and Budreau, Fletcher said. However, he said, Doss should not be found guilty of first-degree murder because he did not deliberate killing the victims.
In December, a judge convicted Gunn of second-degree murder in the case and sentenced him to 50 years in prison.
A third defendant in the case, Larry Marshall, pleaded guilty to two counts of second-degree murder and was sentenced to 16 years in prison. Although he was not inside the house at the time of the murders, Marshall admitted planning a felony crime — the robbery — that resulted in the deaths of Eli and Budreau.
In Doss' case, the same jury that convicted him will recommend his sentence.