KidScape now permanent at museum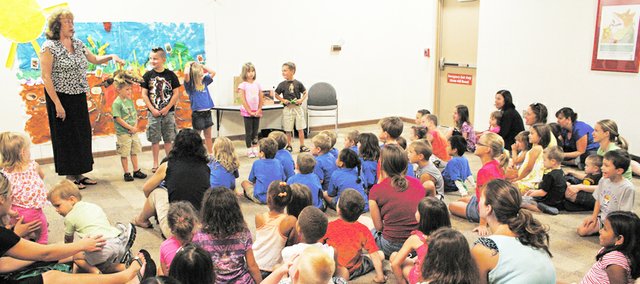 The Johnson County Museum's popular KidScape exhibit will be sticking around awhile, the museum has announced.
KidScape, which first opened as a changing exhibit in September 2008, has become a long-term exhibit.
Designed to look like a suburban streetscape, KidScape immerses children ages 3 to 9 into colorful environments where they can learn about community through role-playing. The six environments include a bookstore, park, city hall, hospital, fashion boutique and theater.
Since the exhibit opened, attendance at the Johnson County Museum has increased by 140 percent and has remained consistent at the new levels, according to the museum's announcement.
To accommodate changing exhibits, the museum has renovated another space in its facility. The first exhibition, "Line Drives and Lipstick: The Untold Story of Women's Baseball," will open Jan. 28 and continue through March 16. It is a traveling exhibition produced by Kansas City's Exhibits USA, a national division of Mid-America Arts Alliance and the National Endowment for the Arts.
Both exhibits are free. The museum is at 6305 Lackman Road.