Livestrong lends its name to new
KC

soccer stadium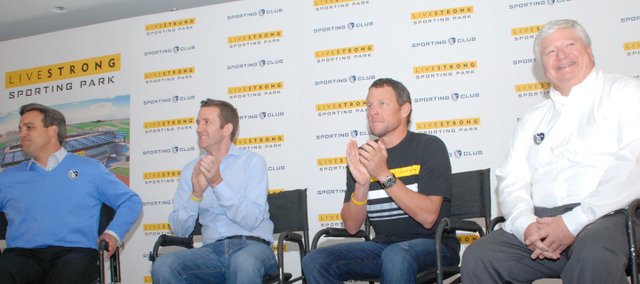 Kansas City, Kan. — Kansas City's Major League Soccer franchise is still in the early days of its rebranding effort as Sporting Kansas City, but the club hopes to get a boost from a new partnership with one of the most powerhouse brands in the world.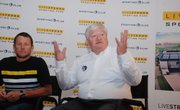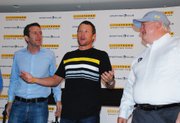 At a news conference Tuesday afternoon, Sporting Club (Sporting Kansas City's parent organization) announced it is partnering with cycling icon and cancer survivor Lance Armstrong's Livestrong Foundation and will name the club's new stadium Livestrong Sporting Park.
The Livestrong Foundation is a nonprofit organization that works to support cancer patients and find a cure for cancer.
Livestrong Sporting Park will be the first American professional sports stadium named for a charitable organization.
"We're proud of Kansas City's history as a philanthropic leader and we believe that this innovative partnership continues that legacy," Sporting Club CEO Robb Heineman said in a press release. "The fight against cancer is being waged around the world, every hour of every day. So while the fight doesn't take time out for entertainment, Livestrong Sporting Park provides each of us with the opportunity to stay involved in the cause and celebrate many of those things worth fighting for — the support of community, the thrill of victory and events that bring us all together."
The partnership is the latest in a rapid series of changes for the franchise. It changed its name in November from the Kansas City Wizards to Sporting Kansas City. The club also is preparing to move into its new, state-of-the-art, $200 million stadium after playing previous seasons in Arrowhead Stadium and then CommunityAmerica Ballpark.
The Sporting Club/Livestrong partnership is for six years and, rather than the club receiving money for the naming rights, Heineman said the goal is to raise $8- $10 million for Livestrong. A portion of stadium revenues will help fund Livestrong's programs, including a new local program that will offer services for cancer survivors. In addition, the partnership will help Livestrong stretch its cancer education to children and teens through Sporting Club's youth programs.
"Professional sports provide a powerful vehicle to affect positive change in the world," Armstrong said in a press release. "Livestrong's partnership with Sporting Club gives us an innovative opportunity to advance the cancer fight in this region and we are eager to get started."
Sporting Kansas City will begin playing in Livestrong Sporting Park in a nationally televised game June 9. The stadium will seat 18,500 for sporting events and 25,000 for concerts.