Defendant sentenced to life in prison for Easter Sunday shooting death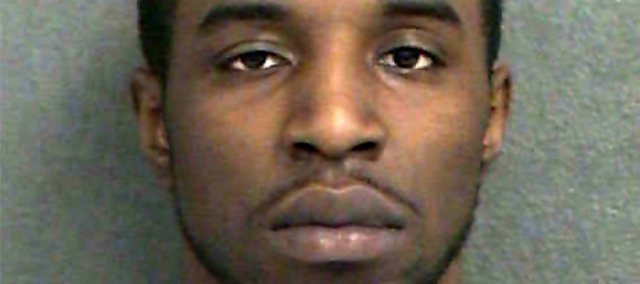 A Kansas City, Kan., man faces the possibility of life behind bars for the 2010 Easter Sunday shooting death of Shawnee resident Curley Tyler.
A judge last week sentenced Michael Trevon Lewis, 24, to life in prison for a first-degree murder conviction, plus another five years for an aggravated robbery conviction in the case, according to an announcement from the Johnson County District Attorney's Office. The sentences are to be served consecutively.
On Feb. 15, after a weeklong trial, Johnson County District Court Judge Peter Ruddick convicted Lewis on both charges.
One of Tyler's sons found Tyler, 43, shot to death in the front seat of his Cadillac Escalade early the morning of April 4, 2010 — Easter Sunday. The Escalade was parked at the Cottonwood Park apartment complex, 63rd Terrace and Cottonwood Drive, where Tyler lived.
Tyler — who made money buying cars, fixing them and renting or selling them — called Lewis a dozen times the previous night to collect money Lewis owed him for renting a Mercedes Benz. After completing a number of errands to prepare for his family's Easter celebration, Tyler left to meet Lewis and never returned home. Lewis was the last person he talked to on his cell phone.
Lewis was behind Tyler inside the Escalade when he shot him in the head and stole roughly $2,000 in cash from his pocket, prosecutors alleged. They said phone records indicated that a friend gave Lewis a ride away from the scene.
As a teen, Lewis was a star football player at Schlagle High School in Kansas City, Kan., according to The Kansas City Star. At the time of Tyler's murder, Lewis was on parole for a 2005 home invasion robbery in Kansas City, Kan., The Star reported.