St. James Academy takes Butch Foster Memorial Classic title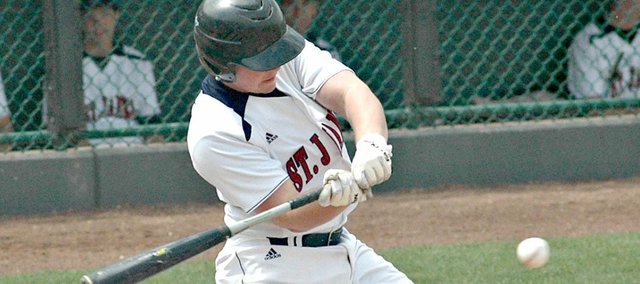 Photo Gallery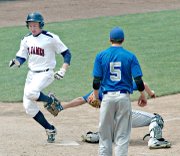 St. James Academy at the 2012 Butch Foster Memorial Classic
KANSAS CITY, KAN. — It was the fourth time in the five years of the Butch Foster Memorial Baseball Classic that St. James faced off against Spring Hill for the title of the three-day event.
For the Thunder it was chance to make a statement as to why they're one of the top teams in 4A. That was accomplished by taking down the Broncos, 4-0, at CommunityAmerica Ballpark on Saturday.
Senior Matt Eckelman took the mound once again for St. James and, like most outings this year, dominated the competition.
Eckelman continued to show why major league scouts are giving him looks, going seven innings and allowing only one hit and striking out six Bronco batters. By the end of the night, he pitched another complete game allowing only two hits and striking out 10 players.
The eighth hitter in the Thunder's lineup, junior Matt Wagner had one of the bigger nights for the team, including being the only player with two hits. He also scored the first run of the game in the third inning.
Senior Jake Wodtke continued to swing a hot bat going one for three and driving in one batter.
With another solid team peformance, some Thunder players grabbed some individual awards. Eckelman and two of his teammates senior Christian Bednar and senior Austin Murell were named to the All-Tournament team.
More like this story