#ShawneeSports 2012 in Review: Highlights aplenty in 2012 Shawnee sports scene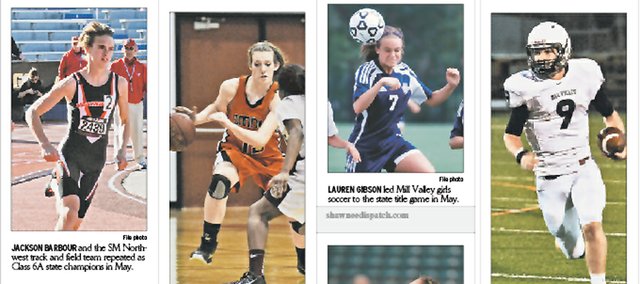 #ShawneeSports on Pinterest
Spend some time looking at the latest photos and features, and find some blasts from the past on this #ShawneeSports Pinterest board.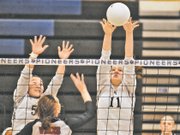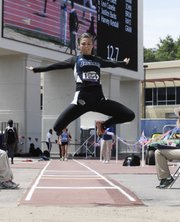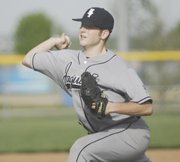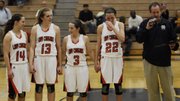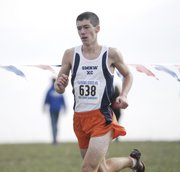 Photo Gallery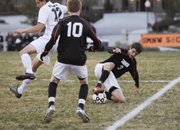 Oct. 30: Cougars end season with 1-0 O.T. loss at BVNW
SM Northwest fell, 1-0, in quarterfinal play at BV Northwest on Tuesday, Oct. 30.
Photo Gallery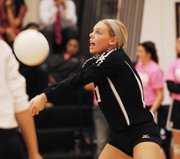 Jaguars win sub-state
Mill Valley advanced to the 5A state volleyball tournament after winning their sub-state bracket in Leavenworth on Oct. 20.
Photo Gallery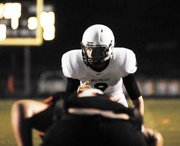 Sept. 28: Mill Valley football 49, Bonner Springs 12
Skyler Windmiller threw for 271 yards with six touchdowns — three apiece to L.J. Hatch and Staton Rebeck — as the Jaguars rolled to a 49-12 victory at Bonner Springs on Friday, Sept. 28. Rebeck, meanwhile, also completed a touchdown pass to Tyler Garrison on a fake field goal.
Join us in looking back at 10 of the top sports stories in Shawnee in 2012. Not ranked in order of importance, the following stories are but a sample of the highlights created by the many student athletes in this city.
Did we miss anything? Tweet using #ShawneeSports, find us on Facebook at facebook.com/theshawneedispatch or add a comment online at shawneedispatch.com.
MVHS girls basketball team shares Kaw Valley League title
The Jaguars went 18-4, cruising through the Kaw Valley League and handing co-champion Bonner Springs its only loss of the regular season.
However, the Jaguars' own state tournament hopes came to a halt in the sub-state final against St. Thomas Aquinas.
What we said then: "McFall is a veteran of the state tournament and has seen it all from the boys' side. A proud owner of two state titles as the coach of Olathe South, McFall's main goal now is to get this group of girls to experience the same thrill of being at the highest tournament in Kansas.
"'I've had my times,' McFall said. 'What I tell them all the time is I'm going to take you as far as I can possibly take you.'"
What's ahead in 2013: All starters, including a senior class that has played together since well before high school, return for a team that was 5-1 entering winter break. Conditions are as good as ever for another run at the league title and an even more spirited one beyond.
SMNW girls make history
After going 14-49 in their first three years, the 2011-12 senior class of the Shawnee Mission Northwest girls basketball team, under coach Jeff Dickson, soared to the Class 6A state tournament after a 53-49 overtime victory against SM West in the sub-state title game. Although the Cougars were eliminated by Maize early in state tournament play, by then Dickson was ready to call Katie Biggers, Mary Slattery, Jessica Johnson and Sarah Schmidt the "Mt. Rushmore" of the girls basketball program he had so successfully turned around.
What we said then: "After starting their careers 14-49, seniors Katie Biggers, Mary Slattery, Jessica Johnson and Schmidt would be sent to mid-court by their coach to retrieve the sub-state trophy Friday.
"The Cougars have endured successive ACL injuries — including losing their 2011 second-team All-Sunflower League junior, Anna King, before the season — and mourned the death of freshman Raina Esparza from a car accident last summer.
"'No up and down game is going to phase us with everything we've endured as a program,' Dickson said.
"And in order to keep going, the Cougars had to bounce back on the same court on which they lost last year's sub-state final off a buzzer-beating 3-point Hail Mary."
What's ahead in 2013: The Cougars have so far carried on well with the return of senior Anna King and junior McKayla Ross taking on an expanded role. SM Northwest is off to a 5-1 start at winter break and has also received big contributions from senior Kristina Purinton, freshman Brenni Rose, senior Brooklyn Sloop and sophomore Sydney Thompson, among others in a deep rotation that knows already that anything is possible.
Brigham soars
Mill Valley junior Emily Brigham became the first girl in Kansas to have ever reached 13 feet in the pole vault — hitting that height at the April 5 Jaguar Invitational. Brigham went on to win the Kansas Relays pole vault title and also won the long jump title in a down-to-the-wire result. In May, she finished second at the 5A state meet and first in the long jump.
What we said then: "When it was over, when Mill Valley junior Emily Brigham clinched the pole vault event at the Kansas Relays on Friday, she walked away choking back tears of frustration.
"She had just put on a show with a back-and-forth duel with Gardner-Edgerton's Cassie Wait, each clearing 12-3 1/2 and each stirring 'oohs' and 'ahhs' from those seated before them. But she didn't get the Kansas Relays record. And it's not easy to please the only girl in Kansas to ever vault 13 feet these days."
What's ahead in 2013: Entering her senior season, Brigham has plenty left to achieve, as lofty as that may sound by most of her peers' standards. Though she won the Kansas Relays title, she came (almost literally) a hair short of setting a new event record in the pole vault. And at the state meet, Brigham will be looking to better her second-place finish in 2012.
Mill Valley's superlative spring
Brigham and the track and field team had to compete with nearly every other Mill Valley springs sports team for headlines this year, as the school was well represented deep into the season.
Lauren Gibson, who signed a letter of intent with Division I Mount St. Mary's before the season, returned to the district after three years at St. Thomas Aquinas and helped lead the girls soccer team all the way to the state title game, where it fell 4-1 to the Saints. In the process, the Jaguars had outscored opponents 125-10 and posted 15 shutouts.
Meanwhile, both the Jaguar baseball and softball teams ripped through the Kaw Valley League and captured regional championships within minutes of one another at 3&2 West on May 14.
What we said then: "Though the Jaguars (18-2) lost 4-1 to 12-time state champion St. Thomas Aquinas, they still end the year at their highest peak yet.
"'It's the best our school's done — both boys and girls,' coach Arlan Vomhof said. 'I'm extremely proud of them.'"
What's ahead in 2013: Mill Valley high school sports success is a tribute to the youth programs in place within the community. That in mind, it's tough to envision a dropoff for any of the above-mentioned three teams. The question now turns to: Now that they have another round of state tournament experience, which among these three can be the first to bring home the ultimate hardware?
SMNW boys track and field repeats
The SM Northwest boys track and field team won its second-straight state title in 2012 in a season highlighted by record performances. At May's Sunflower League meet, the 1,600-meter sprint medley team of Jackson Barbour, Luke Schnefke, Blake Evans and David Fancer broke a 36-year-old school record with a time of 3:33.18. The same four seniors helped clinch the state title in the final race of the state title meet in Wichita with a strong finish in the 4-x-400-meter relay.
What we said then: "Since securing the title last year, SM Northwest coach Mike Cooper understood he had a special group of kids that were still hungry for another championship.
"'I think the back-to-back part was gigantic motivation. I don't mean this weekend, but it started the first day of practice,' Cooper said. 'They were talking about it since the last state meet.'"
What's ahead in 2013: The boys must replace a host of seniors, while Amy Hein will lead the girls in the pole vault as she looks to finish her career on a high note.
SMNW boys cross-country wins 21st title under Rose
Senior Kirk Bado returned from a potentially devastating knee fracture and fellow senior Clayton Henderson helped lead the Cougars boys cross-country team to its 21st state title under coach Van Rose at Rim Rock in October.
What we said then: "Speaking as if on a cloud, Bado wasn't solely experiencing a runner's high. In fact, the championship capped a season in which Bado wasn't sure he would even compete at one point. Now, he's weighing whether to continue his running career at either Belmont University in Nashville or the University of Pittsburgh near his birthplace.
"'It feels so sweet to be up here running again,' Bado said."
What's ahead in 2013: By this point, we should be conditioned to expect that, whomever is asked to assume SM Northwest's chief leadership roles with the graduation of 2012's captains, they'll have as good a shot as any team to return to the Class 6A pinnacle. Rose is as good of coach in any sport that Shawnee has ever had. And don't forget about the girls: They placed seventh in state competition. Rose's knack for scheduling difficult early season races and the Cougars' familiarity with Rim Rock come October create a recipe ripe for success.
Best friends not far behind
Mill Valley cross-country coach Mark Chipman welcomed a promising freshman class this year as all seven of the Jaguars' top runners at the 5A state meet were underclassmen. The Jaguars won both Kaw Valley League boys and girls championships with ease. The highlight of the season came at Rim Rock when freshman Amber Akin rallied to a sixth-place finish, followed closely by childhood best friend and fellow freshman, Ellie Wilson, at eighth.
What we said then: "Classes like these don't come along often, Chipman said. Unearthing a pair as close as Akin and Wilson?
"'It's kind of funny,' Wilson said. 'We were both just really good friends and we found out we were both really good at running.'"
What's ahead in 2013: Finishing in the top 10 in the girls 5A race as a freshman is setting the bar about as high as it can go for a sophomore season. Between that and the boys' determination to join their counterparts in state title contention next year, a sophomore slump is very unlikely.
Mill Valley volleyball's first tourney trip
If there were ever any growing pains for the Mill Valley volleyball team under first-year coach Whitney Revelle, the Jaguars sure got them out of the way early. Mill Valley went undefeated in league play for the first time, winning the Kaw Valley League title with ease. From there, the Jaguars' special season didn't end: They cruised to a sub-state title victory in Leavenworth to advance to their first-ever state title tournament.
What we said then: "In defeat, Mill Valley's narrative evolved from chasing a championship into reflecting on what got it there. Revelle said she could only smile when thinking about how far her first team traveled. She said her first year could've been a rough transition, but not an ounce of drama was present.
"'None of these girls have ever been here and we're facing teams that are here every year," Revelle said. 'We're babies when it comes to this state atmosphere. But the good thing is we have something to build on now.'"
What's ahead in 2013: Watch out: The Jaguars graduated just two seniors from last year's squad. Add to that Mill Valley having shook the newness of the 5A state tournament stage and 2013 looks as promising as 2012 was special.
Jaguars capture KVL, district football titles
The Mill Valley football team reeled off eight-straight decisive victories en route to capturing the Kaw Valley League and district titles. Behind a senior class featuring quarterback Skyler Windmiller, running back Kendall Short, receivers Staton Rebeck and L.J. Hatch, and defensive end Tim Thomas, among a multitude of others, the Jaguars had most games out of their opponents' reach by the fourth quarter. The season came to a halt on Nov. 2 in the first round of state tournament play when Bishop Miege downed the Jaguars, 41-23.
What we said then: " … as the team gathered with its coach, who himself wore the emotion of the moment for all to see, perspective was granted amid the sorrow.
"'I told them the best thing about this is they are better people and that's really all that matters,' Applebee said. 'They're such good kids. And that's going to take them a lot farther than a football game. So they always have that to hang their hat on.'"
What's ahead in 2013: Linebacker T.J. Phillips will be a senior — he led the Jaguars in tackles in 2012. Meanwhile, Logan Koch, who as a freshman took the field at the end of most blowouts, and Ty Bruce will compete to fill the sizeable void created by Windmiller's historic tenure as signal caller. Still, the Jaguars will have trouble preparing for postseason play competing outside battle-tested leagues like the Sunflower and East Kansas Leagues.
Tripp's turn
St. James Academy senior Emily Tripp, Shawnee, finally got her chance to lead the Thunder volleyball team. Having been upped to Class 5A midseason, the Thunder, under coach Nancy Dorsey, also of Shawnee, had little trouble capturing its fifth-straight state title. Tripp was recognized with an invitation to the Greater Kansas City Volleyball Coaches Association All-Star game in November.
What we said then: "On her third consecutive serve, Emily Tripp took an extra moment to pause, look out across the court and absorb her surroundings.
"Tripp's cheeks were visibly flushed red, while her hair and uniform were damp with sweat.
"The St. James Academy senior from Shawnee scanned the arena before quickly resuming play. She bounced the volleyball a few times at her feet before putting it on her palm and spinning it, eventually sending it soaring over the net, resulting in yet another point for her team."
What's ahead in 2013: There's little sign of a slowdown ahead for the Thunder, who, if you can believe it, had to replace every starter from its 2011 squad this year. Next year's team will feature Shawnee athletes Jenna Gray and Arianna Person.
More like this story