Bayer acquisition will expand company's insecticide portfolio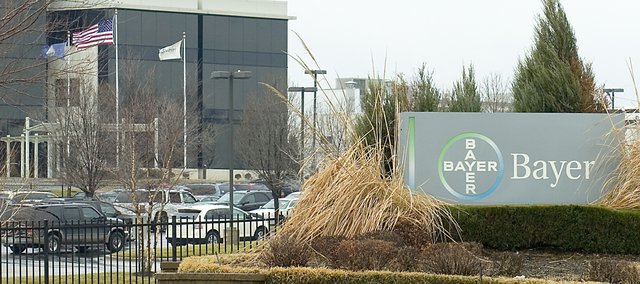 Bayer HealthCare's Animal Health Division is making a large acquisition that will further diversify the company's insecticides portfolio in the United States.
Bayer Animal Health, which has its North American headquarters in Shawnee, announced Thursday that the company had signed an agreement to acquire the animal health business of KMG Chemicals Inc.
According to the announcement, the move will allow Bayer to offer a broader range of products, in addition to its current products, which include cattle ear tags, dusts and farm hygiene premise sprays.
Products acquired in the agreement include the Patriot cattle ear tag and Rabon and Permectrin insecticides, both of which are products that help protect farm animals from pests that can spread disease.
"We are excited about providing these established brands to our customers," Ian Spinks, president and general manager for Bayer Animal Health North America, said in a news release. "Acquiring KMG's extensive line of ectoparasiticides, as well as its cattle ear tag product line, nicely complements our existing product portfolio, giving us the opportunity to offer more robust insecticide solutions to livestock and poultry producers."
KMG has undergone significant growth in the past five years, especially in the areas of electronic chemicals and wood treating chemicals, and the animal health business no longer fits with the company's strategic direction, KMG president and CEO Neal Butler said in the news release. Butler said KMG believes Bayer is the best company to help the business reach its potential.
Bayer did not disclose financial terms of the transaction, expected to occur in the coming weeks.