4-Hers sew, stuff stockings for Sharon Lane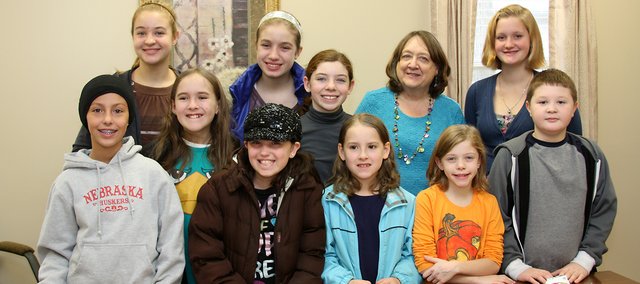 Members of the Great Plains 4-H Club quilting and art theory projects took a trip Dec. 2 to Sharon Lane Health Services to give the residents some holiday cheer.
The 4-Hers from the club quilting project made small quilted stockings and filled them with items like mini tubes of toothpaste, mini bars of soap, tissues and floss. Then the 4-Hers from the art theory project took cards they had made at their last meeting, as well as some candies, and put them in small bags to give with the stockings.
After both groups were done, they gave everything to Diane Bryant, the activities director at Sharon Lane, who then shared with everyone how Sharon Lane was started and how it has progressed through the years. She then told the 4-H club members what she would do with the stocking and candies.
When the groups were done, they went ice skating and had a blast.