Polar Plunge set for Jan. 28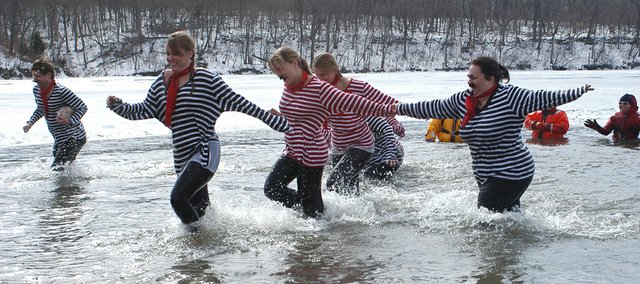 Once again, hearty souls will go jump in a (very cold) lake to raise money for Special Olympics Kansas.
The annual Polar Plunge is set for Jan. 28 at Shawnee Mission Park Lake, where plungers will take to the water at noon. For landlubbers, there's also the 5K Strut, which begins at 10 a.m.
Fundraising through the Polar Plunge is organized much like a walk-a-thon — participants collect donations from people who sponsor them to brave the icy water, and many create personal websites for the event. Last year, nearly 750 people participated in the Plunge and Strut, raising $105,000.
The Shawnee Mission Park event is one of several taking place across the state. For more information, go online to ksso.org.