10th District Senate candidates clash on issues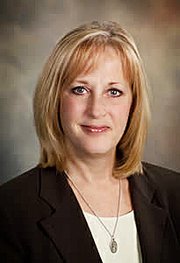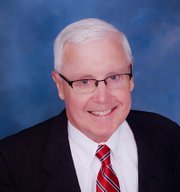 It's not difficult to find differences between 10th District Kansas Sen. Mary Pilcher-Cook and Tom Wertz, her challenger in the Aug. 7 Republican primary.
Wertz, a Lake Quivira resident who retired as an oil and gas industry executive two years ago, said he doesn't like labels. But noting Wertz's contributions to Democratic candidates, Pilcher-Cook wasn't hesitant to apply one. "I would call him a left-wing Republican," said the incumbent, who is seeking her second Senate term.
Pilcher-Cook refers to herself as a "Reagan Republican," Wertz noted. And in one respect — her opposition to abortion — she is similar to Ronald Reagan, he said.
"That is her political base," Wertz said, "and I have to honor her passion for it. But I don't agree with where that passion leads her."
Wertz said abortion should be "a rare occurrence, safe and based on informed decisions." But it is legal under federal law, he added, "and my view is we don't need more laws restricting abortion." He also believes his opponent focuses on that issue to the exclusion of important challenges facing the state, he said.
"I think there are many more things that can be done for our laws to reflect more the sanctity of life," Pilcher-Cook said.
Two years ago, the senator made headlines when she proposed a sales tax on abortions. Last year she supported an attempt to ban "wrongful birth" lawsuits, which parents have filed after prenatal testing failed to detect birth defects that, if detected, would have prompted mothers to end their pregnancies. And this year, she supported a bill, signed by pro-life governor Sam Brownback, allowing pharmacists to withhold drugs they believe might cause an abortion.
Pilcher-Cook, however, denies that she is a single-issue politician. Though pro-choice women might find it ironic, she said her primary concern is preserving individual liberties.
In 2001, during her first of two Kansas House terms, Pilcher-Cook sponsored a bill that would have required students to recite part of the Declaration of Independence after the Pledge of Allegiance each day. And during this year's session, with the U.S. Supreme Court poised to rule on the president's health care reform plan, she sponsored legislation that would have placed on the ballot a state constitutional amendment protecting Kansans' rights to purchase or not purchase the health care of their choice.
What is needed, rather than more federal mandates, is fewer state coverage mandates, which drive up the cost of health insurance, said Pilcher-Cook. There are many means to improve the system at the state level, she added. So, if re-elected, she plans to reintroduce the Health Care Freedom Amendment and otherwise work toward an opt-out from "Obamacare," the Republican term for the recently upheld health care reforms.
Wertz called such efforts "a waste of time."
"The state can't wish away what's been determined to be constitutional," he said. "And we owe it to the people of Kansas to do our best to make it work. We can let Congress know what our issues are. But just saying no and sending back money we could use to defray costs doesn't make much sense."
Wertz was referring to Gov. Brownback's rejection of federal funds for expanding Medicaid and helping states set up health insurance purchasing exchanges, which under the reform plan are scheduled to start serving individuals and small businesses in 2014.
If states fail to create exchanges, the federal government has said it will do it for them, Pilcher-Cook said. But "Obamacare," she added, "did not appropriate any money for the feds to create our exchanges." So the future is uncertain in Kansas, where Pilcher-Cook said "the Legislature will have no stomach to help the federal government enact Obamacare."
Democratic critics have called Brownback's defiance of the federal law childish. And Wertz said Pilcher-Cook and others in the Legislature were similarly "irresponsible" when they passed a tax cut package including drastic income tax reductions during the 2012 session. The Legislature's research staff has forecast that the cuts, totaling about $3.7 billion over five years, will lead to a budget shortfall in the range of $2.5 billion to $3 billion by July 2018.
Pilcher-Cook scoffed at the predicted "Armageddon," noting that the Legislature can "go back and look at the budget each year" to ensure that tax relief does not hurt basic services. "Certainly we can cut more from the budget and not hurt education," she said.
But she contends the economic development boost the tax cuts are expected to provide will be ample, in itself, to offset the revenue losses.
Brownback's office recently reported on "dynamic projections" that show the tax cuts will result in 22,900 new jobs, increase population by 35,740 people and generate $2 billion in disposable income in the next five years. But that's not enough, according to an analysis by the Kansas Economic Progress Council. It claims that Kansas, which currently has a workforce of only 1.1 million, would have to add about 500,000 new jobs, each paying $50,000, to fill the projected $2.5 billion-plus gap.
Wertz said he worries the income tax cuts will prevent increased education funding, his top priority, and thwart another of his priorities, proproperty tax relief. Pilcher-Cook called them a welcome first step toward growing the state's economy and slowing the growth of its government.
More like this story