Differences with city manager prompted councilman's resignation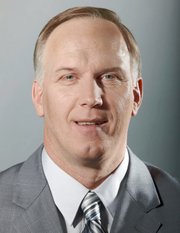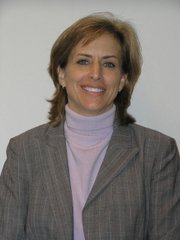 David Morris' May 24 resignation from his Ward 2 City Council seat was prompted by criticism from City Manager Carol Gonzales over the way Morris dealt with constituent complaints.
Morris' resignation letter indicated he was leaving for personal reasons. But after being questioned about recent emails obtained by The Dispatch, Morris conceded that philosophical differences with Gonzales over the role of City Council members had triggered his departure.
The emails, exchanged between Morris, Gonzales and another city staff member, related to a resident's complaints about the quality of landscaping and sodding being completed in his neighborhood as part of a city storm drainage project. After one of Morris' emails, to project engineer Cynthia Moeller-Krass, elicited what Morris described as a "stern reply," he responded: "My job is to represent and advocate for the citizens that have elected me. I'm sorry if some are offended that I'm doing my job."
Morris then emailed Gonzales, asking for a meeting about the project with staff, as Moeller-Krass had suggested he do. That email resulted in the following reply, which Gonzales emailed to Morris at 9:34 p.m. May 23 — the day before he resigned.
"I know that Cynthia was upset with your email and I understand why," Gonzales wrote. "Staff doesn't see your role as 'advocating for citizens.' They see a council member's role as being part of a city team that all works together for the overall good of the community. Based on how you have approached things since being elected, staff members feel like you always believe the citizen and always just assume that we are making big mistakes and not handling things right."
Morris, elected in April 2010, said he didn't always side with constituents but believed council members have a duty to look into resident complaints.
"Whether it's one or 50 people in my ward, I want to hear their concerns and try to work with staff to facilitate a solution if one can be worked out," Morris said during a May 30 interview. "When we can't, sometimes an adequate and in-layman's-terms explanation (from the council member) will help."
Morris added that he and Gonzales had "butted heads" over his approach to constituent complaints for some time and that he had experienced ramifications.
"In the political arena, if you get put in the doghouse, answers don't come particularly quickly, and sometimes phone calls don't get returned particularly quickly," he said.
Gonzales said she didn't think it was appropriate to respond to Morris' charges.
Morris' former Ward 2 colleague, Councilman Neal Sawyer, said he had encouraged Morris "to sit down and talk this out with Carol and the Mayor" rather than resigning. But Morris was adamant about stepping down, he said.
According to Sawyer, part of Morris' problems with staff may have resulted from his tendency to approach staff members directly rather than going through Gonzales.
"I consider David a friend, but I just have a different view of the world," Sawyer said. "My view is that there is one employee in the city of Shawnee who directly works for the City Council — the city manager — and all other employees work for her. So I always try to go through her first."
In her May 23 email to Morris, Gonzales noted that all staff members, with a couple of exceptions, "expect council members to make inquiries through me and not contact them directly and ask for a phone call. They aren't comfortable with that and it puts them in an awkward position."
Ward 4 Councilman Mickey Sandifer said the language in Gonzales' email was "kind of strong" and agreed with Morris that "we are advocate for the people." But Sandifer said staff had never discouraged him from looking into constituent concerns. Ironically, Morris' problem may have stemmed from diligence, he suggested.
"David is one who, when he takes something on, gives it 150 percent," Sandifer said. "I hope we can find someone comparable to replace him."
The city will accept applications through June 26 from Ward 2 residents wanting to complete Morris' term, which ends in April 2013. The council is expected to elect a successor during its July 9 meeting.
Meanwhile, Morris said he will remain active in the community. He co-founded and is currently president of Rebuilding Together Shawnee, an organization that has repaired and rebuilt more than 60 homes in Shawnee.
"I have been blessed in my life and want to give back," Morris said, "and I'll still have that ability. But life's too short" to do it as a councilman.
Morris said he hopes his departure from that position will prompt a discussion about constituent advocacy. But he bears no grudges, he added.
"Carol is one of the nicest people you'll ever want to meet," he said. "And she's a hard-working person."
Asked if she was a good city manager, Morris paused, then answered, "Yes."