Five questions: Wine celebration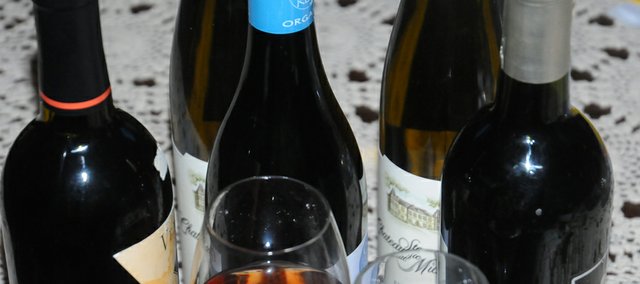 De Soto City Administrator Pat Guilfoyle talks about the upcoming Winesong at Riverfest festival he conceived.
Q: When and where is the festival?
A: It will be from 4 p.m. to 8 p.m. June 16 at De Soto Riverfest Park on 83rd Street west of De Soto.
Q: What is Winesong at Riverfest?
A: It's a celebration of the growing Kansas wine industry. Thirteen of the 23 wineries in Kansas will be in attendance. For a $15 entry fee, those attending will be given a wine glass and tickets good for 10 samples of the many products the wineries will have available.
Q: How did the festival begin?
A: I was something of a wine snob, but my wife, Sally, and I went to Somerset Ridge Winery in Paola and I was blown away by how good Kansas wines are. I looked around the Internet and there was a Kansas Wine and Grape Council sponsored by the Kansas Department of Agriculture. Its chairman was the owner of Somerset Ridge. I wrote and asked him if he thought this would be a good idea. He and others thought it would be a great idea.
Q: Is it true you had to get a state law changed to have the festival?
A: We found out at a festival like this, you could taste wine but couldn't buy it. That's a killer. We asked Sen. Julia Lynn (R-Olathe) if she would help us change the law so that the vendors could sell their wines. A bill was introduced and passed the House and Senate.
Q: How can I learn more about the festival?
A: Visit winesongatriverfest.com. There is also a Google map there with directions to Riverfest Park.
More like this story