Officials say free land used to lure Perceptive Software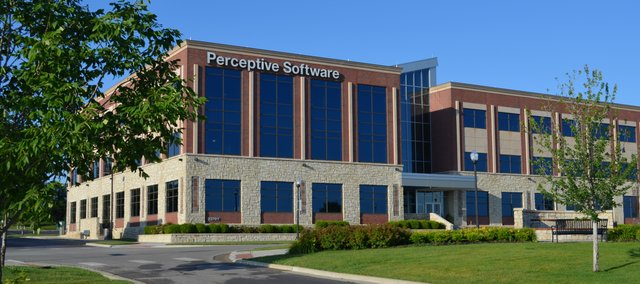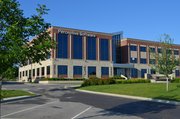 Economic development "border warring and company stealing," previously an interstate affair, appears to have gone intracounty, Shawnee Mayor Jeff Meyers said following a June 1 announcement that Perceptive Software is moving to Lenexa.
And in luring away the roughly 700-job headquarters from Shawnee, Meyers said, Lenexa has apparently escalated the war with a new weapon: free land.
Meyers and Andrew Nave, executive director of the Shawnee Economic Development Council, both said they had heard Lenexa offered Perceptive Software $4 million to $7 million worth of city-owned real-estate near 89th Street Parkway and Renner Boulevard in the Lenexa City Center development.
"I've heard two different things, that they're giving three to five acres and that they're giving them the entire 10 acres the city owns at that corner," Meyers said. "I'm almost positive they're giving free land because there's no other way Lenexa could have beaten our offer."
Jessica Johnson, a spokeswoman for the city of Lenexa, said officials there won't comment on the incentive package until July 11. That's when the Lenexa City Council is expected to finalize one known element of the package: $15.1 million in tax-increment financing (TIF).
Nave said Shawnee offered Perceptive Software "everything we possibly could" to convince the company to remain at its current location, 22701 W. 68th Terrace, and expand on adjacent land in the Shawnee Crossings development.
Shawnee would have had a hard time offering TIF, which allows taxes on improvements to be diverted for eligible development costs, because the site isn't blighted or in a pre-1986 Enterprise Zone, as required by law, Nave said.
But he said Shawnee could have matched Lenexa's TIF offer with tax abatements.
In 2005, Shawnee approved a 10-year, 75 percent tax abatement for the building Perceptive Software currently leases for its headquarters operations.
But a year ago, with four years remaining on its lease, Perceptive began exploring expansion alternatives and soliciting incentive proposals.
One of the cities considered was Lexington, Ky., home to Lexmark International Inc., which bought Perceptive Software for $280 million two years ago. But according the Meyers, Lexington was ruled out, narrowing the competition to sites in Shawnee, Lenexa and Olathe.
According to Nave, Perceptive Software officials "told us point blank (that exploring alternatives) was not a function of location or work force."
Rather, the decision to move to a site just four miles away was all about money, he and Meyers said. And Lenexa, desperate to get the recession-hammered City Center project going, "doubled down with this unheard of kind of incentive package," Meyers said.
"They've opened a can of worms," the mayor added. "All of a sudden, people are going to be expecting free land to be part of incentive packages. That's not good for the communities, the county or the state."
The good news, Nave said, is that Perceptive Software won't be going anywhere for two to three years. According to project plans filed with Lenexa, the company plans to build a four-story, 120,000-square-foot building in the City Center development, with a similar building planned for a second phase.
The location they will be vacating is a Class A office building, Nave said, "and I'm confident somebody else will be in that building the minute they leave."
Marketing a property not expected to be vacated for two to three years is "an interesting challenge," Nave said.
"But at any given time, there's at least one large office user floating around in the Kansas City area market," he said. "And I've got five leads on companies we're reaching out to right now. I've told the mayor I'm very confident we'll get another great employer to fill that space."
More like this story