Sawyer's bid, Donohoe's exit among filing deadline surprises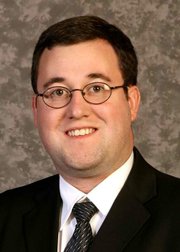 State Rep. Brett Hildabrand was a Merriam Republican last Thursday night, when new maps for Kansas' state legislative districts were released by a panel of federal judges given the redistricting task the Legislature could not accomplish.
Now, Hildabrand is a Shawnee Republican running for a new 17th District state House seat.
As part of the redistricting effort, Hildabrand explained, he was drawn out of his old 23rd District, which covered part of Shawnee. Instead, he went to bed Thursday night in a new 24th District, which does not include any of Shawnee but does include portions of Overland Park and Mission — areas Hildabrand said he was unfamiliar with. So he moved.
"The maps came out at about 10:30 Thursday night, and I was in a leasing office in Shawnee at 10 the next morning," said Hildabrand, who will face Lenexa Republican Jason Lieb, chair of the Lenexa Chamber of Commerce, in the Aug. 7 primary.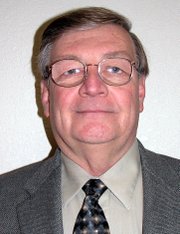 And that wasn't the only local surprise the noon filing deadline for state offices brought.
Neal Sawyer, a Ward 2 Shawnee City Councilman, filed as a Republican for the 18th District state representative's seat currently held by John Rubin, also a Shawnee Republican. And Milack Talia of Shawnee filed for the seat as a Democrat.
In another surprise move, state Rep. Owen Donohoe, the Republican incumbent in the 39th District, withdrew his candidacy Monday.
As the noon deadline approached, Donohoe said he had recruited a Republican in the district to file for the seat, which represents much of western Shawnee. The only other candidate for the seat listed on the Kansas Secretary of State's website at the time was Marlys Shulda, a Shawnee Democrat. But Charles Macheers and Stephanie Meyer, two Shawnee Republicans, got in before the deadline.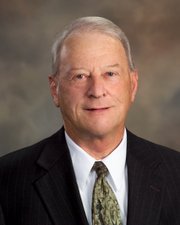 Donohoe, a member of the House Taxation Committee, declined to discuss the reasons for his withdrawal before informing more acquaintances of his decision.
"I only let my wife know Saturday and my daughter Sunday," he said.
In other filing news, state Sen. Mary Pilcher-Cook, R-Shawnee, got an opponent in the 10th District. She will face Tom Wertz, a Lake Quivira businessman, in the August primary. Mark Greene, a Shawnee Democrat, also filed for the seat.
Remarking on the noon filing deadline, Pilcher-Cook said significant voter confusion could be created by the new Shawnee House districts drawn by the judges. But Pilcher-Cook said she was thankful for the court's decision to keep the city of Shawnee within one state Senate district — something she fought for as an intervenor in the redistricting case.
The judges' decision left candidates wishing to file only a day and a half to determine which of the four U.S. congressional districts, 125 state House districts, 40 state Senate districts and 10 state Board of Education districts they and potential opponents were in. And most voters still don't know what districts they now reside in.
But according to Johnson County Election Commissioner Brian Newby, voters should be able find out within the next two weeks by going to jocolection.org and plugging their addresses into a search function.
Newby said he was glad the judges assigned the redistricting task got it completed in time to retain the June 11 filing deadlines. Had they not completed the work, the August primaries for state and U.S. congressional races might have had to be pushed back. That would have meant two August primary election dates, because the county charter says primary elections for county offices must take place on the first Tuesday in August.
The last-minute redistricting decision left plenty of room for confusion and criticism, however.
Rep. Rubin, who was involved in the redistricting case as an attorney, said House redistricting created 25 districts that do not include an incumbent and 23 districts including two sitting House incumbents.
"Everybody's lines have changed," Rubin added. "But I had some of the least changes."
Rubin remained the sole incumbent in the 18th District, which was left entirely within Shawnee city limits after the redistricting effort carved Lake Quivira out of the district.
Here's what happened with other Shawnee state representatives and House districts:
• State Rep. Kelly Meigs, R-Lenexa, was the incumbent in the old 17th District. She was moved into the new 23rd District, which retains a small portion of southern Shawnee but now includes a higher percentage of territory in Lenexa. Dave Pack, a Lenexa Democrat, also filed for the seat Monday.
• The new 17th District that was created includes part of Shawnee and Lake Quivira. It included no sitting House incumbents until Hildabrand moved there.
• The 38th District continues to include a small portion of far western Shawnee. But incumbent Anthony Brown, R-Eudora, was drawn out of the district and is now in a new 10th District along with another House incumbent. David Anderson, R-De Soto; Willie Dove, R-Bonner Springs; and Pete Henderson, D-Basehor, are running for the 38th District seat.
Other local candidates seeking state office include Cindy Neighbor, a Shawnee Democrat, who will run against Steve Roberts, an Overland Park Republican, for a State Board of Education seat.
For a complete list of candidates for state office and Kansas' four congressional seats, go to kssos.org.
More like this story