'

Who's in charge here?': Managers clash with councils in area cities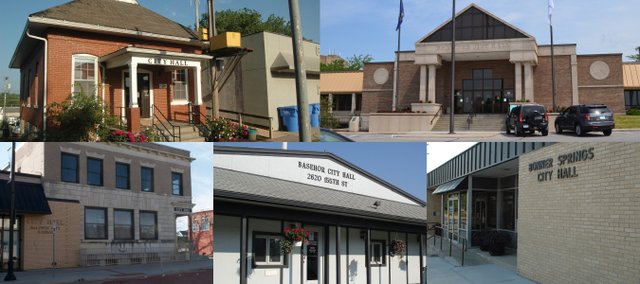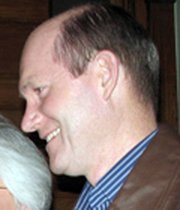 Carl Slaugh thought that when he retired from the Air Force, he'd be done moving somewhere new every three years.
Then he became the top nonelected official of a city.
Three years after he was forced out as Basehor city administrator after a three-year tenure, Slaugh now holds the same job in Iola. But his wife still works at Johnson County Community College, and so the two live apart and wait until each weekend to take the 90-minute drive to see each other.
"It's not the most desirable situation," Slaugh said.
When you're being paid to manage a city, Slaugh said, you can never be sure how long you'll stay in the same place. City managers and administrators answer to six, seven, eight or more different bosses who are voted in and out every few years. And even if they manage to stick around for more than a few years, they can still find themselves bumping heads with the elected officials who oversee them.
In the past year, a number of area cities have experienced such standoffs: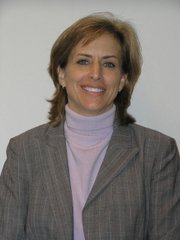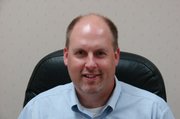 • In Shawnee, council member David Morris resigned his seat last month, prompted by a clash with City Manager Carol Gonzales over his handling of complaints from constituents.
• In Bonner Springs, a group of council members last August tried to remove City Manager John "Jack" Helin, dissatisfied with the city's handling of employee grievances.
• In Tonganoxie, the city council in a split vote opted not to renew City Administrator Mike Yanez's contract after a six-year tenure. Now, Yanez is taking on one of the council members who voted to remove him in a race for a county commission seat this fall.
• And in Basehor, the surprise firing of City Administrator Mark Loughry last September amid accusations of wrongdoing set off a period of political turmoil. Nine months later, after a recall election and a resignation, only two of six elected officials from that night in September remain.
When elected officials are unhappy with how things are going, sometimes the city's top employee can end up on the chopping block by default, Yanez said.
"We are whipping boys, that's for sure," Yanez said, laughing.
Any business, government or group will struggle to get things done when its leaders can't see eye-to-eye, said Susan Keim, a faculty member at Donnelly College in Kansas City, Kan., who is the former executive director of a civic leadership training program in Wyandotte County.
"That's usually what makes a dysfunctional team," Keim said.
When it comes to a city government, Keim said, conflicts can spring up when elected officials get too involved in the day-to-day operations that they've hired a professional manager to oversee.
That was the accusation that Gonzales made toward Morris in Shawnee this spring, according to emails obtained by the Shawnee Dispatch. After an email exchange between Morris, Gonzales and a city engineer regarding a complaint from a constituent, Gonzales told him staff members felt that he tended to side with residents against them.
Morris said he and Gonzales simply had a philosophical disagreement about council members' roles.
"I'm a very hands-on person," Morris said.
Gonzales declined to comment on the events for this story.
Former Shawnee council member Kevin Straub said he, too, wound up "in the doghouse" of the city staff after he proposed cutting back on their pensions and vacation days.
"I was definitely the black sheep," Straub said.
He would send emails and ask questions of the staff during meetings but receive no answers, he said.
"I just wanted what was best for the citizens of Shawnee, not the employees of Shawnee," Straub said.
But sometimes, Keim said, what's best for the employees is also best for the citizens. Cities run more smoothly when workers aren't fearing for their jobs and when they know exactly to whom they must report, she said.
City workers can be bewildered when elected officials come straight to them with concerns, Slaugh said.
"Who is my boss? Do I have to do what this council member says? Do I listen to the mayor, or do I listen to the city administrator?" Slaugh said. "Who's in charge here?"
Yanez said he had good relations with council members in Tonganoxie, but elected officials had stuck their noses in the city's nitty-gritty operations in cities where he worked previously. One council member called a street maintenance crew and ordered them to abandon a task to go fill a pothole somewhere else, he said.
Kim Winn, deputy director of the League of Kansas Municipalities, said the group's recommendation to mayors and council members is that they go to the city manager with their concerns and complaints about city operations, and not to lower-level workers.
"That's what you have a professional manager for," Winn said.
If that doesn't work, councils do have the recourse of ousting their manager or administrator. And anyone in this line of work knows that's a possibility, Yanez said.
"Every election, administrators are chewing their fingernails watching the results," Yanez said.
But cities must be careful with that option, Keim said. If a city shuffles in a new leader every few years, infrastructure can crumble, budgets go awry and plans remain unfulfilled, she said.
One need only look at the Kansas City, Mo., school district for an extreme example of what happens when a body has no stable leadership. The district this spring hired its seventh superintendent in a span of less than 13 years, and last fall it was stripped of its state accreditation.
Dennis Bixby, a Tonganoxie council member, cast one of three votes to remove Yanez last year, and now he is running against Yanez for a Leavenworth County Commission seat. He declined to comment on why he made his vote, but he said he didn't run for the city council in spring 2011 because he was satisfied with the city's operations.
"If everything was going fine, I wouldn't have run," Bixby said.
Councils and managers don't clash everywhere: in Baldwin City, administrator Chris Lowe said he and his elected officials had gotten along smoothly during his first nine months on the job. Lowe took over in September 2011, replacing Jeff Dingman, who left after eight years to take a job in Arkansas.
Lowe attributed his good relationship with city council members to their cohesive, positive attitude.
"Anytime you have elected officials that have that attitude, it makes it a lot more pleasant," Lowe said.
But there's no guarantee things won't change in the future, he said.
Slaugh, like Yanez, lost his job shortly after a new city council came aboard. That was despite what he said were his best attempts to "bend and sway" the way the council wanted with his policy recommendations.
But even though he's in a line of work where a pink slip could always be one election away, Slaugh said he understands why: so residents can have control over the government that spends their money.
"I still think we have the best system," Slaugh said.
This story has been updated to clarify the nature of the email conversation between David Morris, Carol Gonzales and a Shawnee city engineer.
More like this story