City wants to expand boundaries of downtown tax rebate program
More properties would be eligible for incentives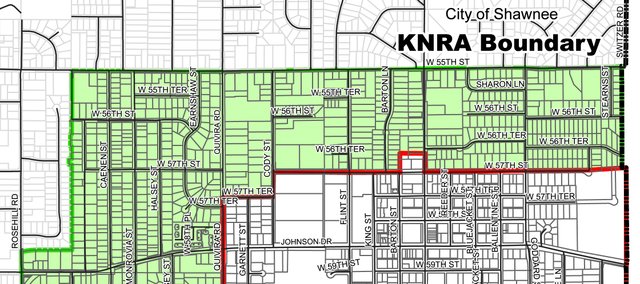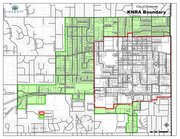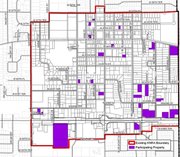 Shawnee leaders say tax incentives have been an important boost for the city's aging downtown core, and they want to expand the eligible area to help more of Shawnee's older neighborhoods.
The Kansas Neighborhood Revitalization Act allows cities to designate areas that are deteriorating — or have potential for deterioration — and give tax rebates to owners therein who improve their properties. Shawnee's downtown neighborhood revitalization district, created in 2003, is up for renewal, and a proposal calls for doubling it in size.
At last week's City Council Committee meeting, council members said the transition would be the right time to update the designated area. They voted to move forward with renewing and expanding the program, with the full council expected to discuss the matter in May. If approved, there would be public hearings later this year, and changes would go into effect in January.
"We've had a lot of development based on that, and I think we should continue," said council member Dan Pflumm in a sentiment shared by other members in attendance.
There are 13 residential and 17 commercial properties, plus two more joining soon, participating in the downtown neighborhood revitalization district, which covers Quivira Road to Switzer Road, from 57th Street south to 64th Street. Since the program's inception, there has been $43.6 million in private and public investment in the area, with improvements increasing participating properties' values by $2.2 million, according to a city staff report.
Shawnee planning director Paul Chaffee said he didn't think Shawnee would have seen the same successes if property owners didn't have the economic development tool.
"Probably if this program wasn't available to them they wouldn't have made the improvements that they made," Chaffee said, adding that in some cases owners would have pursued improvements of lesser quality.
Chaffee said improvements could have a domino effect, too. Even property owners who aren't eligible for rebates have been inspired to clean up their yards or touch up paint jobs when nearby properties make larger investments.
Many current downtown projects are small, Chaffee said. He said if the area is expanded as proposed, he expected larger-scale improvements.
The proposed expansion, roughly, would extend the area west to Rosehill Road and north to 55th Street, add a portion of the Shawnee Mission Parkway corridor (from Quivira to Caenen Lake Road) and add a portion of the Nieman Road corridor (from 64th Street to 67th Street). It would also include the Monrovia neighborhood west of Quivira and north of Johnson Drive.
The commercial areas were included because they have potential for revitalization or new development over the next ten years, according to a city staff report.
Council members suggested that properties where community improvement districts are in place — for now 10 Quivira Plaza is the city's only community improvement district — should not be eligible for the new neighborhood revitalization program. City manager Carol Gonzales said staff would consider that when devising language about eligibility.
For property owners to be eligible for rebates, improvements must increase their property's appraised value by at least $5,000. Taxes charged on the incremental increase in appraised value are rebated for a period of ten years.
Of the rebate, 90 percent goes to the property owner and 10 percent stays in the city's Neighborhood Revitalization Fund, which helps pay for Downtown Improvement Grants for exterior improvements to downtown businesses. In 2010, $234,259 was rebated to property owners, with $23,425 going to the Neighborhood Revitalization Fund, according to a staff report.
Staff is proposing 10 percent of rebates from newly added areas go toward transportation enhancements, such as new bus stop structures or other economic improvements in the neighborhood revitalization district.
Other taxing jurisdictions that agreed to the rebate program — and that also must agree to changes — are Johnson County, Johnson County Community College, the Shawnee Mission school district, the Johnson County Library and the Johnson County Park and Recreation District.