Tuesday's election to decide mayor, council winners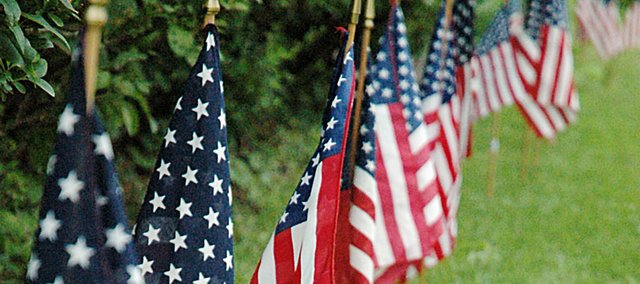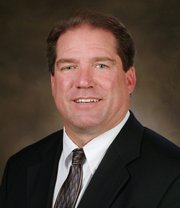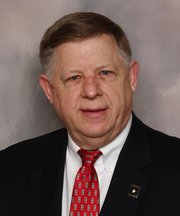 Read more
To read more about any candidate, click on the hyperlinks within the story. The Dispatch has published news stories on each, plus questionnaires.
The closer the election gets, the more Shawnee's mayoral and City Council races seem to heat up.
Challengers are vying to unseat the mayor and all four incumbent council members up for reelection. Candidates are busy campaigning and voters are busy forming opinions, some of which they've shared in letters to the editor or in an increasing number of online comments at shawneedispatch.com.
Voters will pick winners on Tuesday, when polls will be open from 7 a.m. to 7 p.m. The Dispatch will publish results online at shawneedispatch.com as soon as they are available. However, results will not appear in the April 4 print edition, as the polls close after the paper's print deadline.
Find news stories on each candidate — as well as un-cut questionnaires and other election coverage — online at shawneedispatch.com/news/elections.
In the race for mayor, challenger Eric Jenkins is looking to unseat Jeff Meyers, who has held the position for two terms.
Meyers, 53, is a teacher and head football coach at Olathe East High School. He has lived in Shawnee 31 years and served nine years on the council before being elected mayor.
Meyers has said one of his points of pride has been doing more with less in the city, financially, adding that his tenure as mayor saw Shawnee's bond rating upgraded twice. Meyers said the city's spending was stable and that economic development and street maintenance should be priorities.
Jenkins, 63, is a retired colonel in the U.S. Army Reserves, retired manager with the Federal Emergency Management Agency and an emergency preparedness consultant. Jenkins has lived in Shawnee 27 years and spent 21 years on the Planning Commission.
Jenkins has said he wants to curb excess spending and tackle what he calls a "decreasing level of opportunity" in Shawnee by keeping taxes and regulations at a minimum to attract more small businesses.
These council races are on the ballot:
Ward I: Incumbent Jim Neighbor, 68, a retired airline pilot and 38-year Shawnee resident, faces challenger Charles Macheers, 44, an attorney who has lived in Shawnee 14 years.
Ward II: Incumbent Neal Sawyer, 67, is a facilities maintenance manager and 40-year resident. His challenger, Mike Kemmling, 30, is a dentist who moved to Shawnee in 2006.
Ward III: Incumbent Dawn Kuhn, 39, a Bank Midwest vice president and banking center manager who moved to Shawnee nine years ago, faces challenger James Ferris, 59, a commercial photographer and small business owner who has lived in Shawnee 18 years.
Ward IV: Incumbent Mickey Sandifer, 56, is president of a property development and leasing company and a 50-year Shawnee resident. His challenger, Dylan McAfee, 21, is a leasing consultant who moved to Shawnee three years ago.
To find your polling place, go online to jocoelection.org or call the Johnson County Election Office at 913-782-3441.