Ward 2 Councilman resigns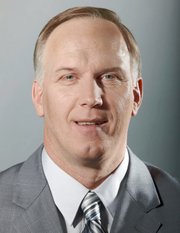 Shawnee Ward 2 City Councilman David Morris has resigned.
Morris, who began a three-year term in April 2010, notified City Hall of his resignation on Thursday evening. Contacted Monday, Morris said he was leaving office for "personal reasons."
"I have been absolutely privileged to serve my community," he added. "I've enjoyed doing it."
Morris' community involvement also has included co-founding Rebuilding Together Shawnee and chairing the Shawnee Downtown Partnership.His resignation triggered a process of selecting a replacement to fill out his term, which expires in April 2013.
According to charter ordinance, the council has 60 days to appoint a replacement or call a special election.