Alert neighbor minimizes house fire's toll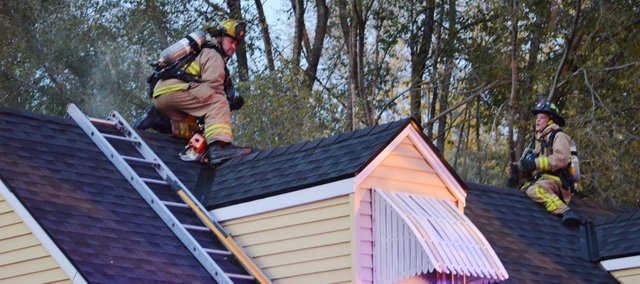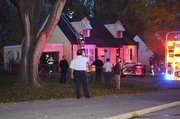 A Shawnee resident likely saved his neighbor's home and dogs by spotting smoke, calling 911 and retrieving the two dogs on Thursday evening.
No one, except the two dogs, was home when the neighbor noticed smoke coming from the garage of the home across the street at 10430 W. 56th Terrace.
"The neighbor was able to get the dogs out," Shawnee Fire Marshal Corey Sands said.
And firefighters, who received the alarm at 5:12 p.m., had the fire under control within a few minutes of their arrival.
According to Sands, the fire appears to have been caused by some tree trimmers working in the area. The workers somehow caused a short in an overhead line, knocking out power at several homes and overloading the electrical system in the home where the fire was reported.
Sands said the fire was largely confined to a wall between the home's garage and kitchen. Fire and smoke damage to the structure and contents was estimated at $22,000, he said.