Jaguars earn spots on All-
KVL

boys soccer team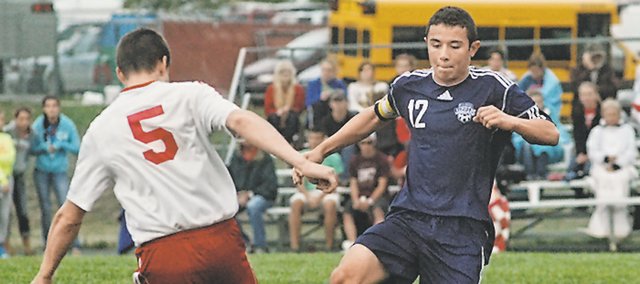 Five Mill Valley boys soccer players were named to the All-Kaw Valley League team this week.
Junior Cody Knight and sophomore Bailey Weeks received first-team honors as all-league defenders. Junior Jack Lopez was one of the three first-team midfielders.
Senior midfielder Isaiah Gum was named to the All-KVL's second, as was sophomore goalkeeper Austin Dyche.
Mill Valley finished 10-6-1 after a 1-0 loss at Topeka Seaman on Oct. 25 in the team's regional final. To get there, Gum scored the game-winning goal in a 1-0 four-overtime victory against Emporia on Oct. 23.
In other area soccer news, Maranatha Christian Academy senior forward Caleb Henderson was named to the Northeast Kansas Soccer Coaches Association's 2012 All-Region first team.