Military service instilled pride and maturity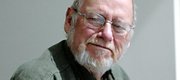 Sunday was Veterans Day, and so I naturally thought back to my own time in uniform.
Truth be told, I wasn't much of a soldier. I was a decidedly poor shot; no enemy would ever have had much need to fear finding themselves in my sights.
I was about to be drafted and, offered the chance for what seemed a more interesting service than being an infantryman or a company clerk or such, I enlisted.
Suffused with youthful idealism, I briefly considered making the military a career. I use the term "briefly" advisedly. As my name was at the top of the list alphabetically among the four enlistees on a bus of 45 or so bound for Ft. Leonard Wood, Mo., they placed me in charge. Getting everyone off and back on the bus for one meal stop was about all it took to disabuse me of the notion that the Army was a good career choice for me.
I was looking over the document that encapsulates my military service (which other former service members would recognize as a DD Form 214), and it shows that I enlisted on Dec. 10, 1963, and received an honorable discharge on Sept. 11, 1967.
The same record shows that I received a Good Conduct Medal and a National Defense Service Medal.
The first, as I recall, was awarded to anyone who served an entire enlistment without being the subject of any disciplinary proceeding. In other words, I managed, in three years, nine months and two days, not to get arrested.
I think the second medal was awarded to anyone who was just there.
Students of recent history will recognize the dates of my service as encompassing some pretty important events. I enlisted just after the assassination of President John F. Kennedy. In fact, that actually happened while I was in the recruiter's office. And I served through the buildup in Vietnam.
I never served in Vietnam. By the time that became a possibility, I was out of the habit of volunteering for anything. I reasoned that, if the Army felt my services were required for duty in Vietnam, they knew where to find me.
Although I never liked Army life, I've always been proud of my service. It gave me a chance to grow up, and I got to see a bit of the world in the bargain.
I'd even vote to reinstitute the draft. I think if we still had an army composed of citizen-soldiers, our recent history would have been much different. And I think the concept of national service is still a valid one, even without the impetus of the Cold War.