Volunteer program snowballing after first year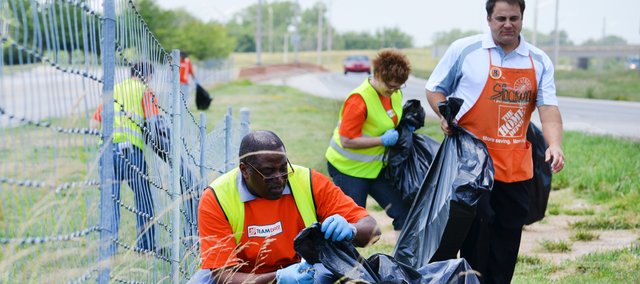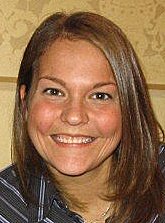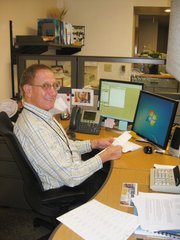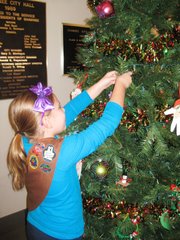 Rachael Nickerson, volunteer coordinator for the city of Shawnee, has presided over a lot of pitching in during the past year.
Nickerson, who was hired last November to lead the city's new volunteer program, said about 75 individuals and 15 groups had so far donated a total of 3,436 new volunteer hours through the program.
Independent Sector, a national network serving the nonprofit and philanthropic communities, values volunteer time at an average of $21.79 per hour. That means the volunteer programs Nickerson coordinates contributed $74,870 worth of labor and expertise during her first year.
And the program is just starting to snowball.
The city is now looking for additional volunteers to join the new Shawnee Snow Squad, which will enlist anyone with a shovel, snow blower or snow plow who is willing to assist at least one local resident who is unable to remove snow from his or her driveway and sidewalk this winter.
For more information or to join the snow squad, residents can call Nickerson at 913-742-6244 or go to cityofshawnee.org and look for the "Volunteer Opportunities" link.
Liz Crawford Barnard, Shawnee human resources manager, said the city's volunteer program was launched after resident Rod Houck, an avid volunteer himself, approached the City Council.
"Mr. Houck felt there were a lot of citizens who would like to become more engaged and make more of an impact in the community where they live," Barnard said.
Houck was subsequently paid $3,000 to conduct a volunteer program analysis, and Nickerson was hired to develop and sustain the program.
According to Nickerson, a 2001 graduate of Shawnee Mission Northwest, she learned about volunteerism firsthand as a member of the Cougars Committed to Community class, which Northwest sociology teacher Ron Poplau started in 1992 to engage high school students in community service projects.
Nickerson, who went on to earn bachelor's and master's degrees in social work from Kansas University, spent her first few months as Shawnee's volunteer coordinator talking to city staff and community groups about their volunteer needs. And in June, she made her first big splash with the launch of the city's Adopt-a-Spot litter-removal program.
Eight employees from the Home Depot in Shawnee stepped forward to be the first participants in the beautification program. On June 19, they filled several trash bags with litter removed from their adopted spot — the frontage road on the south side of Shawnee Mission Parkway between Lackman and Mauer roads.
Having mounted its second cleanup effort in that corridor this month, the Home Depot group has qualified for special recognition through signage along the front road, Nickerson said. And it has now been joined by 10 other volunteer groups that have adopted cleanup spots across the city.
One of those groups includes about 10 girls in Bluejacket-Flint Brownie Troop 500, which has committed to clean up West Flanders Park twice a year for the next two years.
"They are a great troop and love to get out and help whoever needs it," said troop leader Peggy Fayard.
The 7- and 8-year-old girls are especially fond of volunteering for their city, Fayard added. So when Nickerson called her recently and asked if the Brownies would like to put up a Christmas tree and other holiday decorations in the lobby of City Hall last week, they jumped at the opportunity.
Besides giving young and adult residents an opportunity to become engaged in their city, Nickerson said, the volunteer effort makes Shawnee a better place to live and keeps payroll costs down.
Terry Clark, a retiree who owned an employee recruitment business specializing in financial positions, is one of the many Shawnee residents who have volunteered their efforts and expertise to help city departments out with filing, data entry and other clerical tasks .
"I wanted to get involved in my own community, which is Shawnee, where I moved two years ago from Lenexa," Clark said.
Clark, who previously volunteered at Shawnee Mission Medical Center and for KCTV-5's Call for Action program, now volunteers three or four hours every Thursday at Shawnee City Hall, where he answers phones in the city clerk's office and works on special projects for various departments.
One of the perks of the work is that it acquaints him with the workings of his local government, Clark said. Another is that "it is fun."
"There's a really nice, stable staff at City Hall," he said. "Everyone is so nice and accommodating."
According to Nickerson, volunteers like Clark are helping the city continue a strong tradition of volunteerism that for decades included one of the region's largest volunteer fire and rescue forces and continues to include dozens of volunteers at Shawnee Town 1929, which has its own volunteer coordinator.
The program Nickerson coordinates is seeking additional volunteers for roles ranging from recreation program, marketing and grant-writing assistants to Spanish interpreters and vehicle maintenance specialists.
"Sometimes, people just come to us with what they are good at, and we create a position for them," Nickerson said.
For instance, a volunteer who said he loves to work with this hands and likes being outdoors has been drafted for a gardening program at the Shawnee Justice Center.
With so many residents getting into the volunteer spirit, more city staff members are following suit, Nickerson added.
Proceeds from this year's Shawnee Mayor's Christmas Tree Fund will help needy families via the Johnson County Christmas Bureau's holiday shop at the Great Mall of the Great Plains in Olathe, she said, and 15 Shawnee staff members will be among the volunteers staffing the shop.