18th District candidates differ on jobs, schools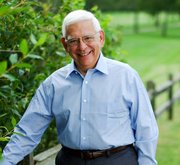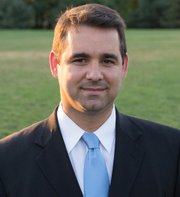 In the 18th District Kansas House race, as in the U.S. presidential race, the focus is on fostering an economic climate conducive to job growth.
And as with the presidential candidates, 18th District incumbent John Rubin, R-Shawnee, and challenger Milack Talia, D-Shawnee, have very different ideas on how to do that.
"This election," Rubin said, "is all about returning our state and nation to economic growth and prosperity and creating thousands of new jobs for Kansans by reducing the heavy tax and regulatory burden, and resultant uncertainty, on this nation's job creators, especially the small businesses that provide over 80 percent of the jobs in our state."
Toward that end, Rubin supported a tax cut package last session that will reduce income tax rates and eliminate taxes on nonwage income for 191,000 small businesses in the state.
But according to the Kansas Legislative Research Department, the tax cuts also will create revenue shortfalls widening to $2.4 billion by 2018.
"I definitely want to re-examine that tax plan," said Talia, who served two years as the 23rd District representative in the Kansas House before being defeated in 2010 by Republican Brett Hildabrand.
According to Talia, he believes that the tax cuts approved last session, if allowed to stand, will lead to "dramatic" spending cuts for public education and other state-funded services. That's not true, said Rubin, noting that the Legislative Research Department figures do not take into account the stimulating effect of the cuts.
According to Rubin, an analysis of the Kansas tax reform legislation by the Beacon Hill Institute at Suffolk University indicates that up to $612 million in new annual state revenue, plus up to $396 million in new revenue for local governments, will result from the increased jobs, business investment and consumer spending spawned by the tax cuts.
The remainder of the shortfall, Rubin said, can be made up through zero-based budgeting, nonessential service cutbacks and the elimination "of virtually all state tax credits, exemptions and loopholes."
Similar to the plan Mitt Romney outlined during his recent debate with President Obama, Rubin said, Gov. Sam Brownback's original tax cut proposal called for elimination of tax exemptions, credits and deductions to help offset the cost of the cuts. Opponents of the tax cuts gutted the legislation of those revenue enhancements in an attempt to defeat the bill. But it passed anyway and has been hailed by conservative Republicans like Rubin as a good first step toward economic prosperity through limited government.
Talia, who owns a web design and advertising business, agrees that state government can promote job creation by "reducing the burdens of running the business." He also favors allowing small business owners to tap into their retirement savings accounts without penalty to help weather the economic downturn, and he believes businesses that hire new workers should get tax credits to offset the costs of hiring and training. But Talia opposes the level of income tax cuts approved last session and the conservative Republican goal of marching on toward zero income "To me, taxes are worth paying for our schools, public safety, and roads and bridges," Talia said.
He also took issue with Rubin's point that "nine of the 10 states that have fared best and created the most jobs during the recent recession and current economic stagnation have no state income tax."
"You have to look at those states," Talia said. "Florida has a booming tourism industry, and Texas is a booming oil state. States that have little to no income taxes have other significant revenue streams. Kansas isn't there yet."
It never will be if liberals like Talia control the state's purse strings, Rubin contends.
According to Rubin, Talia accurately claims to have voted against the temporary increase in the state sales tax rate, from 5.3 percent to 6.3 percent, enacted in 2010. But he fails to mention that he voted for the $200 million increase in state spending that necessitated the tax increase, Rubin said.
"He is certainly a tax-and-spend Democrat, cut from the same cloth as Obama and Nancy Pelosi," Rubin said.
According to Talia, "Rep. Rubin only votes for business and only pushes the Republican agenda."
Rubin, an attorney and retired federal judge, said the business community itself will attest to the fact that he doesn't always vote its way. One example, he said, was his co-sponsorship of a bill to require that health insurance policies sold in Kansas include coverage for the analysis and treatment of autistic children.
In addition, though he generally favors Brownback's KanCare plan to contain Medicaid costs, he supported permanently excluding home and community-based services (HCBS) for developmentally disabled and autistic individuals from coverage under KanCare.
"We were partially successful in this endeavor last year, obtaining the governor's agreement to a one-year moratorium on inclusion of HCBS in KanCare," Rubin said.
According to Rubin, those positions were not only morally right but also fiscally sound. He said studies show that autistic children who receive appropriate treatment at an early enough age can be mainstreamed in school and become productive wage earners.
"A full-two thirds of the state general fund budget is spent on K-12 and higher education," Rubin said, "often at the expense of other equally essential state services such as public safety, transportation and the home and community based services for the developmentally disabled and autistic communities.
"Thus the notion that the Legislature in recent years has 'slashed' ... base state aid or total funding for schools is an out-and-out myth."
According to Rubin, total taxpayer dollars spent on K-12 education in Kansas more than doubled between 1994 and 2010, and from the 2003-'04 school year to present, base state aid has increased $1.03 billion to $3.265 billion. In addition, K-12 per-pupil spending, at $12,656, is within $4 of the 2008-'09 all-time high and is one of the highest rates in the nation, he said.
Talia said such figures include spending for nonclassroom costs such as teacher pensions and amount to "smoke and mirrors," which he said Rubin is resorting to "because he knows voters are concerned about what is happening to our schools."
"The evidence of this is all around us with schools closing, class sizes increasing, teachers being laid off and now declining student performance," Talia said. "The Kansas Legislative Research Department has confirmed that in 2011, the Legislature made the largest cut off the base state aid per pupil in Kansas history."
Rubin agreed that local districts like Shawnee Mission are facing challenges but attributed them to an unfair school finance formula, under which Johnson County taxpayers foot about 30 percent of all state school spending while getting back only 12 to 14 percent.
If he's re-elected, Rubin said, he will work toward a new formula, a bill that removes the cap on voter-approved local option budgets (currently limited to 31 percent of general fund budgets), and other education reforms.