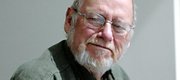 I'm starting to get a touch of the wanderlust again.
We've been home since July, and of course it's always nice to return to familiar routines and settle into your favorite armchair. But for me there comes a time when I'm ready to be off again.
Unfortunately, our next trip won't be until the spring. We've spent the last two Christmases away from home, so we decided some time ago that we'd stay home for Christmas this year.
In the meantime, we're planning our next great adventure, to visit my wife's father's ancestral homeland, France. Arrangements are, at this point, still fluid. My wife's father's family came over from France in the 1800s, and we're trying to see if we can't find some of those who stayed. Thus far, we think there may be a cousin in Besancon, but we're still trying to confirm this — and, to see if there are others, as well.
Once we're able to establish contact, then we'll be able to plan our itinerary.
In many respects, I get almost as much pleasure from planning a trip like this as I do from the trip itself. I sit at my computer desk and surround myself with all the trappings — maps, brochures, guidebooks and the lot.
I'll search the Internet for information on hotels or train schedules. We'll try to line up as much as possible in advance. By that I mean hotels, rail passes, car rentals and maybe a few museum reservations.
Despite all the planning, I always find it helps to build a considerable amount of flexibility into the schedule. At some point, I figure we'll want to simply sit at a cafe and linger over a cafe au lait or something.
Also I'll want to brush up on my French. I traveled in France many years ago, and the French seemed to appreciate it when I made the attempt to communicate in their language.
But, for now, I'll spread out the map and try to put together an itinerary. Let's see, if we spend two nights here, then we can use the extra day to ...