Feeder doesn't attract the wrong sort of birds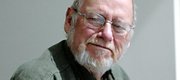 I thought the birds were supposed to know when the weather was going to change.
Those who have read this column before will doubtless remember that we have several birdfeeders on the deck out back, which we are pleased to watch through our kitchen window. That, as well as our pathetic attempts at container gardening, makes up the total of our fleeting contact with nature, I suppose.
But I digress.
I've always subscribed to the notion that wild creatures, which have every reason to be well attuned to changes in the natural environment, that is to say, their very survival, have a sort of sixth sense that keeps them abreast of impending changes. It seemed to make sense.
I'm writing this on Friday morning, the day after the cold front moved through, putting an end to our Indian summer. For the preceding several days, I'd been watching the daily weather forecasts, which told of the coming change.
And I got ready. I continued uprooting the plants in the planters out back, long after the last of the produce had been removed and stored away. I also made sure the birdfeeders were full, expecting that as the change came nearer, the traffic would pick up. I filled the feeders, then, and I waited. And waited.
At best, just a few birds showed. The feeding frenzy that I'd expected in anticipation of the weather shift never materialized.
On Thursday, as predicted, the weather changed. We puttered around the house, attending to our daily tasks, rubbing our arthritic joints and I could not help but notice that the birds had finally showed up, as well — not in the numbers that I might have expected, but at least the traffic seemed to be up.
I am at a loss to explain why the birds were so late to tuck in. Maybe, despite the summer's drought and all, their tummies are still full. Maybe they found succor elsewhere. I don't know.
Back when my children were small, I used to read to them from "Winnie the Pooh" by A.A. Milne. Other devotees of this children's classic will remember that when Winnie, always on the lookout for some honey, was getting stung by the bees whose honey he was trying to purloin, he would declare that they were "the wrong sort of bees."
So maybe, as Winnie would have said, they're the wrong sort of birds.