Election recap: Neighbor to stay on
SMSD

board; Thomas gracious about defeat in De Soto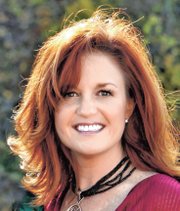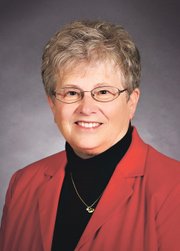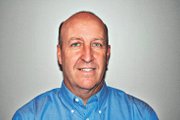 After last week's Shawnee Mission and De Soto school board elections, one incumbent will hold on to her seat and one must relinquish hers.
After garnering nearly 60 percent of the vote, or 8,307 total votes, Cindy Neighbor will continue her run representing Position 6 patrons on the Shawnee Mission school board. Her opponent, Mark Read, drew a total of 5,610 votes in Tuesday's election.
In a much closer race, challenger Rachele Zade garnered nearly 58 percent of the vote, or a total of 1,408 votes, while incumbent Tammy Thomas trailed behind with 1,023 votes.
Thomas praised her opponent.
"I think Mrs. Zade ... ran an incredible campaign; she worked extremely hard and was very deserving to win that seat," Thomas said following the election.
She added that it had been an "honor to serve her community" and that "this district is in better shape today than it was in 2009," when she was first elected.
"That's not my success; it's the success of many people," she said.
On the possibility of running again, Thomas said, "I wouldn't anticipate it, no."
"Everything you do contributes to where you're at today, and my exposure and my experience that I have gained from serving on our board of education has taken me further, has taken me to my next place," said Thomas, who was a stay-at-home mom when she was elected but now holds a position as senior administrative specialist for the Kansas Department for Children and Families.
Taking over the Position 4 seat on the De Soto school board will be Scott Hancock, replacing current board member Randy Johnson, who chose not to seek re-election. Hancock drew a total of 1,146 votes, or slightly more than 46 percent of total votes cast. Hancock's opponents were Jeff Hopkins, who drew 920 votes, and Calvin Hayden, who drew 407 votes.
"I appreciate the support of the patrons, and I look forward to helping continue the positive path that the school board has been on the last few years," Hancock said of his election. Hancock is self-employed and has three children who attend schools in the De Soto district.
Incumbent Dick Dearwester, who currently holds the Position 5 seat on the De Soto school board, ran unopposed and drew a total of 2,041 votes.
With more than 72 percent of the vote, the ballot question of whether to allow the De Soto district to raise its local option budget by 1 percent also passed Tuesday night. The increase will have the benefit of helping the district make ends meet financially next school year while also slightly lowering homeowners' tax bills.
A total of 1,934 voters cast their ballots in favor of the increase, while only 736 were opposed.
In the race for Johnson County Community College Board of Trustees, three incumbents will keep their seats: Stephanie Sharp, who drew 14,889 votes; Jerry Cook, who drew 13,066 votes; and Melody Rayl, who drew 11,960 votes. Newcomer Lee Cross, an attorney, will fill the fourth seat that was up for election, while incumbent Robert Drummond lost his seat, drawing 10,746 votes. A total of 14,058 votes were cast for Cross.
Also losing his bid for a seat on the board was Richard Schroder, who is retired from the U.S. Army. Schroder drew 9,488 votes.