City manager: 2014 budget won't require a tax increase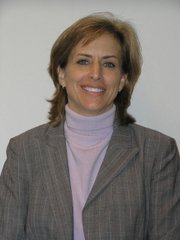 Adoption of Shawnee's 2014 budget by the City Council is still three months away. But one thing is already certain, according to City Manager Carol Gonzales.
"We will make it work without a tax increase," Gonzales said last week.
Last July, the City Council adopted an $83.1 million budget that included $62.5 million in spending and required a 24.73-mill property tax levy. That rate, the same as approved the previous year, equates to a city property tax bill of $568.79 for the owner of a home with a market value of $200,000.
Unfortunately, to hold the line on taxes again next year, Gonzales said, "we'll probably have to defer some facility and infrastructure maintenance I would rather not defer. And we'll probably have to defer some equipment maintenance. The hard part is we've been doing all of that the last few years."
One of the themes during this year's budget talks, which began during an April 16 Council Committee meeting, will be "daily operations versus protecting our assets," Gonzales said. Hopefully, she added, the discussion someday will shift to funding operations and asset protection. But that will require a continuing rebound in development and post-recession revenue streams.
For the 2014 fiscal year, increases of 1.4 percent in the city's property tax base and 2 percent in city sales tax revenue are projected, Gonzales said.
Another positive heading into the 2014 budget talks is the fact the city is expected to end 2013 with $16.5 million in reserves, or 43 percent of the general fund. That robust level will give the City Council the opportunity to tap into reserves to cover a portion of the 2014 budget if it so chooses. But according to Gonzales, reserves should not be viewed as a well that can be tapped on a regular basis.
Yet more good budget news, Gonzales reported, is the fact that, starting in 2014, the city will be able to resume funding part of its street maintenance program with gasoline tax revenues, which since 2008 have had to be diverted to debt service. Revenue from the gasoline tax and recently renegotiated landfill impact fees will provide $3.3 million for street maintenance in 2014, she said. But that's $3.6 million shy of the $6.9 million that city transportation manager Mark Sherfy recommends spending each year to maintain current levels of street, sidewalk and curb maintenance.
Heading into the budget talks, city staff identified continued funding increases for street and stormwater system maintenance as critical issues to be addressed. Other critical issues identified include fixing immediate and long-term funding deficits in the public safety equipment fund and increased funding for replacement of equipment and maintenance of facilities.
In addition, staff is recommending the addition of two new city employees, a public information officer and an emergency manager, as high-priority budget issues.
According to Gonzales, Shawnee's first public information officer is needed to get out more and accurate information to satisfy public demand and to counter bad information sometimes disseminated by bloggers and traditional media sources.
The city's image has suffered as a result of not having anyone dedicated to the city's public information effort full-time, Gonzales added. In addition to promoting good news stories about the city and countering inaccurate information, she said, the public information officer would be responsible for maximizing use of social media and other communications avenues.
"Everybody has different ways of getting information nowadays," Gonzales said, "and you need to make sure you're sending it in the right format. For example, you don't want to tweet about CityRide, because the people who utilize that service probably don't use Twitter."
As with its public information efforts, the city has been handling emergency management duties on "a catch as catch can" basis, Gonzales said.
A new emergency manager would take the lead in emergency planning, preparedness and response.
"Those things haven't been as coordinated as they need to be in the light of continued emergencies like Boston," Gonzales said, referring to the recent Boston Marathon bombings.
The emergency manager also would be concerned with natural disasters ranging from fires to tornadoes and finding shelters in the wake of such events.