Award-winning teacher charged with sex crimes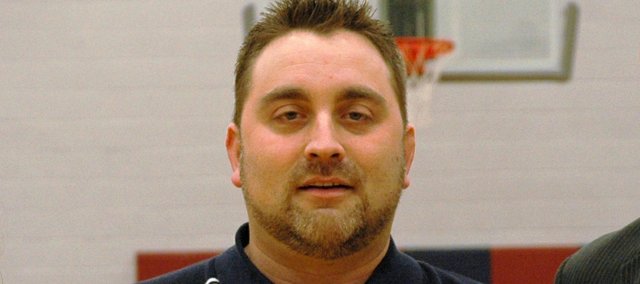 Jeremy Way, a 42-year-old science teacher at St. James Academy in Lenexa, is scheduled for an April 30 first appearance in Johnson County District Court on charges of criminal sodomy and electronic solicitation of a child younger than 16 and older than 14.
The incidents allegedly occurred between October 2012 and Feb. 18, 2013. The age and sex of the victim was not specified in the criminal complaint.
Rose Hammes, director of communications for the Archdiocese of Kansas City in Kansas, said a Shawnee police officer investigating the case informed the leadership at St. James Academy that the alleged victim was not a student there.
Way, who was placed on administrative leave by Catholic school administrators, was charged with the felonies and posted a $100,000 bond last Friday.
A Shawnee resident, Way has taught at St. James Academy since 2008 and previously taught three years at Mill Valley High School. He resigned from the Mill Valley post in 2008 after the De Soto school district did not renew his contract. Before teaching locally, he taught in Michigan.
In December 2010, Way received an Educating Excellence Award and $1,500 from Perceptive Software for his efforts in and out of the classroom.
A chemistry and physics teacher, Way also coached the school's Science Olympiad team.
More details will be reported by The Dispatch as they become available.
More like this story