Kendall: What Shawnee's public-meeting policy review is really about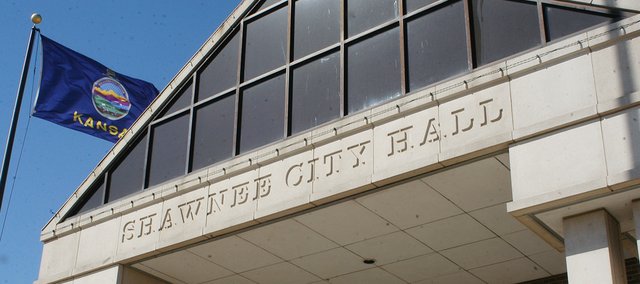 How long is too long for a public meeting?
No one wanted to say it, but that seemed to be the upshot Tuesday night when a Shawnee City Council committee meeting turned to the issue of the governing body's public-meeting policy. The discussion was prompted earlier this spring, when the committee asked city staff for the first full review of the policy since 2010.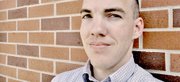 Amid a prolonged back-and-forth about the value of public comment and the restrictions placed on it, council members sighed, yawned, checked their watches, and interjected jokes about burning the midnight oil at marathon meetings.
"Is there a game on tonight? Who are the Royals playing?"
At the hour-and-a-half mark, Gregg Snell switched out the battery in his video camera. He's been recording council sessions since April 2012, and he brings four batteries to every meeting, just in case.
Snell and a handful of other Shawnee residents were on hand to see whether the committee would recommend shortening the public-comment time limit. Current rules allow for two 5-minute trips on agenda items or business from the floor. When three or four citizens have issues to bring forward, that adds up fast.
"Ten minutes is quite a long time to really get your point across," said Councilman Dan Pflumm, voicing support for the current rules while suggesting council members be limited to 5 minutes per topic, too.
It was a moment of levity for everyone in council chambers, but several folks I spoke with seem to think it's a good idea.
"If there's a time limit, it should be equal between public comments and council members," Snell told me the next day. "If the conclusion is that we must restrict public comments versus council comments, then the public's business is less important — that's the way I interpret it."
"I don't think it's actually the worst idea in the world," Councilman Mike Kemmling said of Pflumm's time-limit quip. "It does seem ironic that we're talking about how can we shorten this up by addressing rules about public comment, and yet with no public comment, the meeting runs long."
Tuesday's session, which started just before 7 p.m., was pushing 9 by the time Chairman Jim Neighbor finally pounded the closing gavel. The public-comment discussion took up a majority of that time, though no one from the floor was permitted to speak.
"They seem to blame it on the citizens' input," said Shawnee resident Ray Erlichman, a longtime council watcher, "but last night was two hours."
The question of whether public comment is even allowed at committee meetings had citizens like Erlichman and some council members scratching their heads. Existing policy appears to allow for it, but it's applied inconsistently, and rarely. The city's brochure on comment at public meetings unequivocally states the committee chairperson "will invite comments on an agenda item from speakers in the audience."
"The policy statement is kind of vague, so that's part of what we want to clean up," City Manager Carol Gonzales told me. "One of the key formatting changes that we talked about the other night is having a separate section for structure of council meetings and committee meetings. They are very different types of meetings, so that needs to be addressed better in the policy."
Kemmling sees the committee meetings as a logical place for public input.
"Committee meetings are all about discussion," he said, "so if there needs to be discussion from the floor, they might as well have their chance to say it."
As for regular meetings, council members Dawn Kuhn and Jeff Vaught both voiced support for moving the business-from-the-floor portion to earlier in the proceedings, as a way to streamline discussion.
"The value it was bringing is being lost in all of the drama that often comes from it," Kuhn said Tuesday night. "Too often it has become a heated debate from the floor to council members ... name calling, slander — on both sides, numerous times."
That last part touches on an issue that may be deeper at the heart of the policy review than anything else: clashing personalities.
"There's something to it more than just what's being said," Kemmling told me. "I think how the discussions go on — I don't think it's completely respectful, both ways. If a council member's running on and on, or if they're being disrespectful, then the chair should step in. And the same is true of public comment."
Everyone involved is clearly passionate about local government, and that's commendable. But both sides at times also cross the line by lobbing veiled personal attacks, taunting the batter to swing at the pitch.
My prediction: As long as council members and public commenters continue to use meeting time for inside baseball, the rest of us will stay home to watch the Royals.
More like this story