Kendall: A kinder, gentler Shawnee public meeting?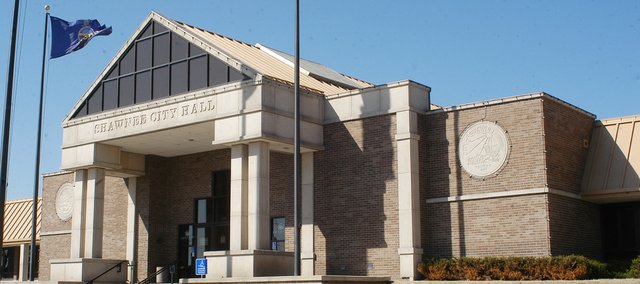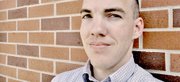 There's more to it than meets the eye.
That was the upshot of a column I wrote in this space, back in August, about Shawnee lawmakers' ongoing review of the city's policies regarding how to conduct public meetings. On the surface, the proposed changes dealt with how our public meetings should be run, who should run them, who gets to talk, and when, and for how long. And, sure, all of that's important.
But when council members and public commenters engage disrespectfully with one another in a public forum, when the back-and-forth is more kindergarten than kindhearted — as has sometimes been the case — what a policy does or does not spell out means very little.

So over the past few weeks, as the public-meeting discussion resumed in council chambers — first in a mid-November committee meeting, then again in a Nov. 25 city council meeting — I was less interested in the content and more interested in the tone of what was being said.
In committee, an earnest discussion of the good and bad points of the previous policy pushed the meeting past two hours. Yet no one yawned, or sighed, or quipped about cutting out early. Only once or twice did an elected official or member of the audience raise their voice, and never inappropriately.
Committee Chairman Jim Neighbor, facing a volley of direct critiques about failing to call for public comment in the past, acknowledged the value of feedback from anywhere in the room. Though he stopped short of supporting a written endorsement of public comment at committee meetings, Neighbor did seem to promise in good faith that, as chairman, he would open the door for the public to speak in the future.
More heartening was a move by incoming Councilwoman Stephanie Meyer, who recently replaced Dawn Kuhn in Ward 3, to break with the members of the council who voted for her appointment and side instead with Councilwoman Michelle Distler and Councilman Mike Kemmling in supporting an open-door policy at meetings. Meyer spoke genially but persuasively, clearly winning some new supporters in the room. It will be interesting to see whether Meyer's independent voice, as she settles in, is a uniting one.
Meanwhile, at the Nov. 25 meeting, Kemmling quietly continued to mint himself as the council's most freshly vocal speaker. Before a final vote to adopt changes to the public-meeting policy he felt were incomplete, the freshman lawmaker said simply, "I'm not in favor of time limits for public comment," repeating a refrain he maintained throughout the rewrite. Then he cast the lone "no" vote in the debate.
Whether or not you agree with him, Kemmling's no-frills consistency is admirable. He makes his points succinctly and smartly and isn't a flip-flopper.
Even Shawnee resident Ray Erlichman, a frequent speaker at public meetings — and one who isn't shy to clash with his counterparts — got in on the act. Before the final council vote, he used his five minutes at the microphone to speak, rather eloquently, in favor of a more open exchange.
"We have a wealth of intelligence out there in this city" that should be tapped, he told the council. And he's right.
On a night when all parties involved seemed to favor honest discussion over bickering and insinuation, it was a good start.