Shawnee mayor breaks tie, votes uncle onto planning commission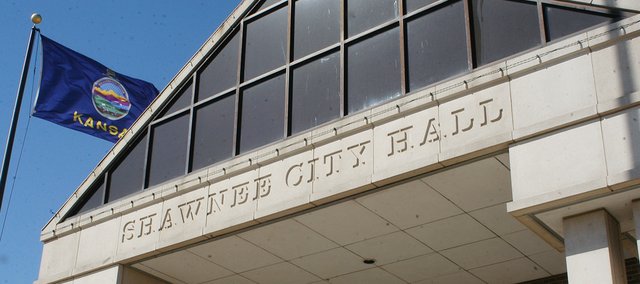 Shawnee Mayor Jeff Meyers' deciding vote has placed his uncle on the planning commission.
At a City Council meeting Monday night, Meyers recommended appointing Alan Willoughby to finish Stephanie Meyer's unexpired term on the commission. The council appointed Meyer in October to serve the rest of former Councilmember Dawn Kuhn's term in Ward 3.
Councilmen Jim Neighbor, Neal Sawyer, Jeff Vaught and Mickey Sandifer voted for Meyers' recommendation of Willoughby, who previously served on the planning commission.
Councilmembers Dan Pflumm, Mike Kemmling, Stephanie Meyer and Michelle Distler voted against Meyers' choice.
Meyers then broke the tie, voting for Willoughby, who is Meyers' uncle by marriage.
Before the vote, some council members voiced concerns about the lack of representation from Ward 3 on the planning commission. Willoughby lives in Ward 2.
Meyer said she wanted to support the mayor, but felt Ward 3 should be represented.
Policy doesn't require equal ward representation on the planning commission. Residents outside the city also can serve.
Neighbor, who voted for Willoughby's appointment, said the former planning commissioner should return and could provide "stability" to the commission.
"It's a very young planning commission," Neighbor said. "I'd rather put someone back on there who has been there."
He also noted it was a six-month appointment and someone else could be appointed after Willoughby served the rest of Meyer's term.
The mayor stressed that there were several applicants, some in Ward 3, including Jeff King, who also applied for Kuhn's vacant council seat. Meyers said he didn't want residents to think "people were stepped over through this procedure."
He then pointed to Willoughby's experience. The Air Force veteran is a retired Ford Motor Co. engineer.
"He is very experienced," Meyers said. "He has been in the community for over 30 years. He's very aware of what's going on in this community."
Monday night wasn't the first time an issue involving Willoughby has divided the council. In a controversial July 2012 move amid allegations of "backroom deals," Willoughby was appointed by a 4-2 vote to fill a Ward 2 vacancy created by the resignation of former Councilman David Morris. In January, Johnson County District Attorney Steve Howe said the mayor and some City Council members violated the spirit of the Kansas Open Meetings Act in that decision.
In April, Kemmling defeated Willoughby in an open election for the Ward 2 seat.