Tina Marie's in Shawnee bakes up a sweet Christmas deal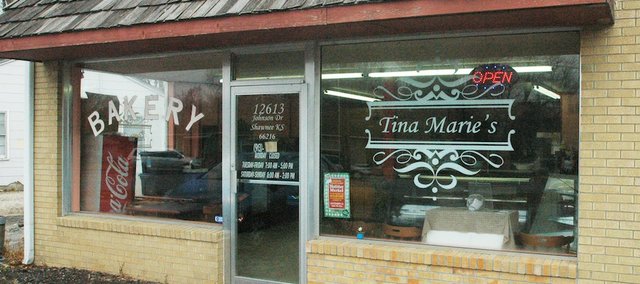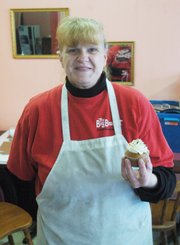 Who: Tina Marie Myers
Occupation: Owner of Tina Marie's Bakery, 12613 Johnson Drive
Hours: 7 a.m.-5 p.m. Tuesday-Friday; 8 a.m.-2 p.m. Saturday-Sunday
Phone: 913-548-2962
Her story: A Shawnee-area resident since 1988, originally from Indiana, Myers has been in the food-service industry all her life. For a dozen years, she worked at Yarbroughs Family Restaurant on Shawnee Mission Parkway, where she combined what she learned with her grandmother's recipes and decided to launch her own business. Three years ago, Myers launched Tina Marie's as a bistro at The Ridge Antique Mall on Nieman Road. After a year in business and folks snapping up her cinnamon rolls, Myers decided to focus on baking and moved Tina Marie's to its current location on Johnson Drive, west of downtown. Today, her cinnamon rolls are sold at Hen Houses and Price Choppers throughout the Kansas City metro.
Her secret: "I make everything from scratch, and make it fresh throughout the day. Yesterday I got here at 5 in the morning and didn't leave until 7:30 at night. ... On Thanksgiving day, I had just as much walk-in business as I did phone orders, but I didn't run out of anything because I just kept baking. I was pretty proud of that."
Her business smarts: "I chose this location because people can park right in front of my building and come in. This used to be a salon. We did the kitchen all ourselves. We took out a wall and a garage door — it's still a work in progress. We didn't mortgage our house or use credit cards, and we've tried to build our business on cash only."
Holiday specials: For the month of December, Myers is extending her popular Thanksgiving promotion: buy two pies, get a free dozen cinnamon rolls. "One guy at Thanksgiving came in and bought six pies," she explains. "He got 36 cinnamon rolls." She predicts her most popular Christmas seller will be her homemade sugar cookies. "I had a fresh batch in here this morning," she said during a recent lunch hour, pointing to an empty display case. "One lady came in and wiped me out."
Custom orders: Myers also makes a variety of cupcakes — red velvet, pumpkin, carrot, apple, blueberry, chocolate-mocha — and will customize any baking order by request, including birthday and wedding cakes. Just give her a call.