Kendall: What do you want for Christmas?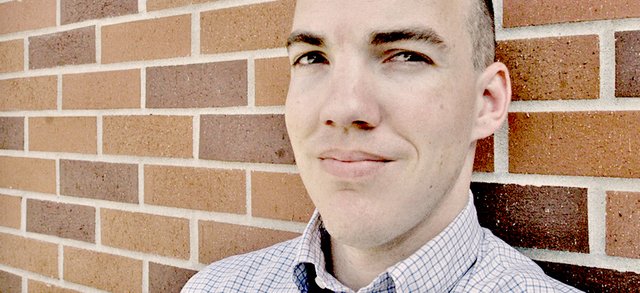 My family specializes in unusual Christmases.
There was the Christmas Eve when the lights went out. It was 1987, and we were living in a tiny apartment building, stacked alongside 8 million other people in Seoul, the capital city of South Korea. I was sitting around a plastic Christmas tree with my parents, who were Southern Baptist missionaries, and my brother, about to open our first gifts of the year. Then the air-raid sirens sounded and everything went dark. In that part of the world back then, the threat of global war was still very much a real thing, but as kids we thought nothing of it. Mom and Dad just smiled and brought out candles and flashlights, which added to the atmosphere as we tore back the wrapping paper.
There was the Christmas Day when everything fell apart: Tricia and my mother-in-law and I stuck in an ice storm on Interstate 70 between St. Louis and Cincinnati — for 13 hours — with everyone's presents stuck with us. Our six young nieces and nephews woke up early to a few gifts from Santa; the rest they wouldn't see until Dec. 26. My Christmas present that year came eight hours into our journey. As I sat there wondering how long until we'd freeze to death, Tricia found an unopened, screw-top bottle of wine that had rolled under a car seat.
And then there are the countless years of pulling all-nighters, a sort of Christmas Eve/Christmas Day combo my family has patented. Wake up early Dec. 24 to shop for last-minute gifts. Rush to a hastily called lunch with, oh, 30 or 40 family members and the wide-eyed restaurant foolish enough to seat us. More shopping, last-minute wrapping, finishing touches on the tree.
The circus usually winds down by 11:55 p.m. Christmas Eve, just in time to rush everyone to midnight Mass with my father-in-law, a married Catholic priest. My wife and her sisters sing in the choir, we all clean up afterward. Drive home, open the first presents by 2:30 a.m., put the understandably grumpy kids to bed and try to catch an hour of sleep before that fat old elf slides down the chimney.
Tearing-your-hair-out chaos — for us, that's become the fabric of the holidays, and I wouldn't trade it for a thing. It's draining. It's fun. It's family. But this year, I did ask Santa for one thing to make the season a little more routine.
No one has seen my brother-in-law in more than six years — not on Christmas, anyway. Paul, a master sergeant in the Marines, has served four tours in Iraq and Afghanistan. In that time, he's lost more precious family memories, and more dear, courageous friends, than all of us combined could ever give him back. Last summer, when his younger sister got married in Cincinnati, Paul stood amid the wedding party as a life-size cardboard cutout. The gesture was cute and funny, but it didn't change the fact that he wasn't there. He'd never be there in person for that moment, not ever.
Christmas is a day to celebrate family, but it's also a day to thank the ones who sacrifice. Who gave what, and how much, so you could be here for this holiday? Who cooked the food? Who bought the presents? Who left their loved ones behind to report for work, somewhere far away, on Christmas morning?
The best present every member of my family will receive this year is Paul's presence: to see him, to hug him, to laugh and to cry. It's nothing unusual. It's an ordinary gift we once took for granted. Now, we know, it's the sweetest kind.
What do you want for Christmas this year? Look around and tell the ones you love.
Merry Christmas.