Shawnee boy honored in Rose Bowl parade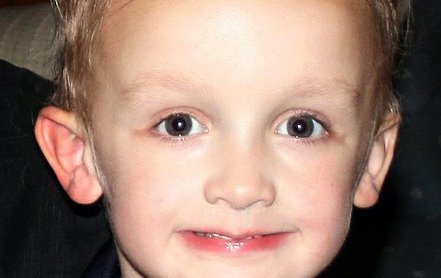 Shawnee's youngest police officer is about to earn another notable distinction — Rose Bowl parade honoree.
At this week's festivities in Pasadena, Calif., 6-year-old Noah Davis will ride alongside 80 other heroes on a float sponsored by Donate Life America. Noah, who had taken swimming lessons, nearly drowned in a pool accident at an Overland Park apartment complex in June 2012. After a weeklong battle on life support at a local children's hospital, when it seemed like Noah had given everything he could, Jason and Sara Davis had to make a decision no parent is prepared for. They said goodbye to their son.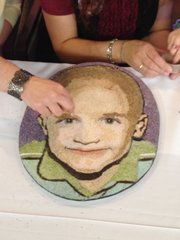 But, as it turned out, the little boy with what Sara describes as an "intuitive, loving heart" still had more to give. With the help of his parents and the Midwest Transplant Network, where his grandmother worked for 26 years, Noah became an organ donor.
"We donated everything we could," Sara said. "Both of his kidneys, which were large enough to go to two different people, his liver and his corneas.
"Noah loved people so much — he would love to know he was able to help."
Noah's heroism lives on. The boy who told his family he wanted to grow up and be a police officer — because "he wanted to keep people safe," according to Shawnee Police Chief Larry Larimore — got his wish. In August 2012, on what would have been his seventh birthday, Noah became Shawnee's youngest police officer with the help of Larimore, City Councilwoman Michelle Distler and City Manager Carol Gonzales at a ceremony held in his honor. For his gift of life to those in need, Noah earned a Medal of Valor, putting him alongside other officers who have sacrificed in the line of duty.
"When I see a Shawnee police officer drive by, I always wave out the window," Sara said.
Overwhelmed by the community's support, the Davises permanently relocated to Shawnee after Noah's death. His sister, Zoe, now attends Shawnee Mission Northwest.
"I feel like it's family," Sara said. "It feels like home, more than a lot of other places I've lived. I come from the Missouri side, but I wanted the kids to have good schools and a good community, and Shawnee just fits that.
"It's just really touching and wonderful to know that people remember him. It keeps me going."
Then, this summer, Sara and Jason got a call back from the Midwest Transplant Network. To honor Noah's gift, the Mission-based organization had selected him to appear as a floragraph — a portrait made of flowers and other organic materials — in the Rose Bowl parade.
"We've known about him since that day last summer," said Brooke Connell, the group's marketing director. "He was one who our family services team nominated, and he was selected to represent us on the float."
Riding with Noah on the float Jan. 1 will be organ recipients, Connell said, and living donors will be walking alongside him.
"He's an adorable little boy, and it's such a tough story," Connell said. "They're just a really great family."
Two weeks before Christmas, Sara, Jason and Zoe got to put the finishing touches on Noah's portrait for the parade. His floragraph was flown in to Kansas City so the family could add the final flowers.
"I felt so honored that they chose him," Sara said. "It was amazing. I just started crying."
She's not sure exactly how Noah would feel about riding into the Rose Bowl. He loved to say, "Go, Chiefs," Sara said, but he wasn't a big football fan.
"He was more of an artsy thinker," she said. "If you asked him a question, he would think twice, like, 'Should I answer you or not?' He was playful that way, but in an intellectual capacity that was way beyond what you would expect from a 6-year-old.
"His birthday parties consisted of everyone open presents and things, and then he's in his room playing by himself. He didn't care what everybody else was into — he liked what he liked."
But when it came to giving to others, Sara knows that Noah's wish came true.
"As parents, we go through exhaustive measures to protect our children, and sometimes a tragedy happens," she said. "When I was faced with the prospects that Noah was not going to make it, the only bright spot, the only good thing that I could bring about from this whole tragedy was that we could affect someone else's life in saving a life and making something positive come from our tragedy.
"The one good thing that I clung to is his organs were helping someone, and he definitely would have wanted that. Most children would.
"Look at the heart of a child," Sara said. "They just want to be good and do good in the world. The best way to honor that innocence is, if you're faced with this, it's the best choice you can do for them, for the recipients and for a mother's heart.
"And I get to know that part of Noah literally is living on."